Council Business
South Florida Water Management District Report
Phil Flood, South Florida Water Management District, was unable to give his presentation due to technical problems at the Estero Fire Rescue headquarters.  He will return at a future date to give this presentation.
Comprehensive Annual Financial Report – September 30, 2015
The Village's financial report for the first nine months of operation was audited by CliftonLarsonAllen LLP, a firm of licensed certified public accountants. Two representatives of the firm discussed the Village's tentative Comprehensive Annual Financial Report, emphasizing the importance of segregation of duties with lite government.  They recommended the Mayor or Village Manager continue to review journal entries, or the Finance Director may review them as long as someone other than the Finance Director is responsible for the entries. Their report stated that the Village complied in all material respects with the requirements for the nine months ending September 30, 2015.
Resolution No. 2016-06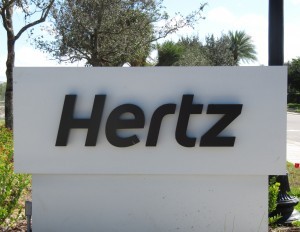 Council approved this resolution regarding the Hertz Corporate Center replat. This is the last step in the land development process that enabled subdividing the property into three lots.  The Planning & Zoning Board recommended approval of the replat at a public hearing on October 20, 2015.
Ordinance No. 2016-03
There was a first reading of Ordinance No. 2016-03, which would provide an increase in compensation for the Mayor and Council.  This ordinance calls for the salary for the Mayor to be raised from $9,000 to $22,595.88 annually and that of the Councilmembers from $6,000 to $16,946.88 annually.
Six members of the public spoke in support of this ordinance.  Don Eslick, Interim Chairman of the Estero Council of Community Leaders (ECCL), stated that all but one of the 70 residents in attendance at the March ECCL meeting had indicated support for the increase in pay for Councilmembers.
There will be a second reading on April 6.  This ordinance would take effect upon adoption; however, the compensation increase will not go into effect until March 8, 2017.
Village Center Planning Process
Community Development Director Mary Gibbs presented the revised Framework Plan (map) and stated that revisions were made as a result of comments at the March 9 joint Planning & Zoning Board and Design Review Board meeting.  In addition, the land use category of Central Estero has been changed back to Village Center.  The Comprehensive Plan amendments are expected to be ready for Council's review and approval at a special meeting on March 30.  (See Draft Village Center Comprehensive Plan amendments)
Raptor Bay Golf Club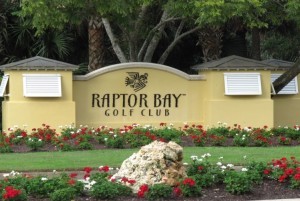 Councilmember Bill Ribble made a motion to have staff prepare a letter for WCI Communities informing them that they will need to go before Estero's Planning & Zoning Board regarding the four proposed high-rise towers at Raptor Bay Golf Club, as Estero has jurisdiction with their DRI (Development of Regional Impact).
Public Comment
A West Broadway resident spoke about water problems he's been having since a gated community was built behind his property.  He stated that a ditch had been dug near his land which was not permitted by the South Florida Water Management District and it's creating problems for his family. Community Development Director Mary Gibbs told him he should work with the Village of Estero's Code Enforcement Officer Stanley Knight to resolve his problem.
Additional information is included in the minutes of this meeting.