Public Information Meeting
Estero Bay Chevrolet is applying for changes to their existing building to add a car wash and additional office space.
Public Hearings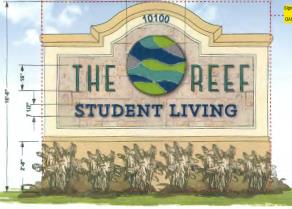 The Reef is seeking approval for their proposed monument sign.   The Reef is a student apartment complex located on the northeast corner of the intersection of Estero Parkway and Three Oaks Parkway.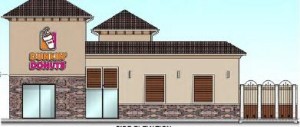 Dunkin Donuts/Valvoline is seeking review of their proposed buildings at the Shoppes at Grand Oaks on Corkscrew Road and Ben Hill Griffin Parkway.  The Design Review Board approved this project on June 28, 2016, with numerous stipulations and revisions. Staff desires the Design Review Board to confirm if the revised plans comply with the Board's direction due to the number of changes.
Workshop
Athenian Charter Academy of Estero is seeking Design Review Board comments on their proposed K-8, two-story, 68,000 square foot charter school on the east side of Via Coconut Road in the southwest part of the Estero Community Park.

Estero Town Center – Wawa is looking for Design Review Board comments on their proposed convenience store with gas pumps on the southeast corner of Three Oaks Parkway and Corkscrew Road.
The full agenda is available here: https://estero-fl.gov/agendas/
Residents are invited to attend or they may watch the meetings online at https://estero-fl.gov/.
Design Review Board meetings are held in the Council Chambers, Village Hall, 9401 Corkscrew Palms Circle, near the entrance to the Estero Community Park.