A public information workshop was conducted for two proposed developments in the Village of Estero.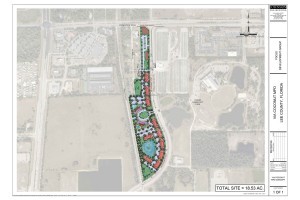 Representatives for the Focus Development Group gave a presentation of the Via Coconut Urban Place mixed use complex proposed for their property located on 18.5 acres on the southwest corner of Corkscrew Road and Via Coconut Point.
They are seeking to build 297 residential units in three-story buildings which would face Via Coconut Point.  In addition, they are proposing 30,000 square feet of commercial space for personal services such as a barbershop, small restaurant and office space.  They are planning pedestrian and bicycle paths throughout their village center for use by their residents as well as the public.
A representative of Bohler Engineering presented a request for zoning modifications to allow for a 2,000 square foot restaurant and retail space on the property owned by CFT NV Developments, LLC.  Currently their zoning is limited to administrative offices, a storage facility, car wash or post office.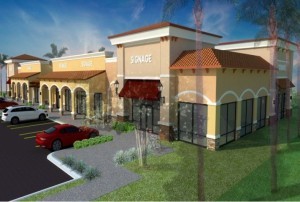 This property is located in the Shoppes of Coconut Trace, east of Marsh Landing and across US 41 from Coconut Point Mall and just south of Sun Trust Bank.  It is the southern section of their property.  They are proposing to build two adjacent restaurants on the northern section of their land.
The one action item which was approved was the Southwest Florida Markets LLC request for a seasonal Farmers Market to be held on Saturday mornings at the Estero United Methodist Church at US 41 and Lords Way Street.  The market will be open from 8 a.m. to 1 p.m., during season from November 7, 2015, through April 30, 2016.
Additional information is available in the minutes of this meeting.