Ordinance No. 2016-10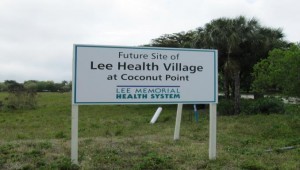 This was a second reading and public hearing for this ordinance which Council approved as amended.  This ordinance pertains to an amendment to the Coconut Point DRI Development Order and Master Concept Plan to correct an error in the trip generation numbers which were inadvertently added to the Lee Memorial Health System parcels. (Presentation)
Action Items
Resolution No. 2016-21
Council approved this resolution establishing a Defined Contribution Plan and Deferred Compensation Plan.
Traffic Study Consultant Agreement
Community Development Director Mary Gibbs described the proposed traffic study agreement which will be conducted during peak season in March 2017.  It will include crash and safety data and determine the level of service of the roads when Estero is completely built out.
Lee County also will be conducting a traffic study and the Village's staff will coordinate with the County on sharing information.
Council concurred that the Village's traffic study agreement needs to be expanded to include key areas along US 41, especially where residents exit making a left turn. Staff will bring this back to Council on September 21.
Miscellaneous Professional Services Consultants for Engineering Services
Council approved the recommendation of the staff committee to select all 14 consulting firms for a contract period of two years, starting with today's date. They also authorized the Village Manager to execute agreements under $50,000 for individual projects as needed.
University Landscaping MSBU
The University Landscaping MSBU was established by Lee County in 2000 to install and maintain landscaping above Lee County "core level" on portions of Corkscrew Road, Ben Hill Griffin Parkway and Estero Parkway.
Now that the Village is incorporated, Council must consent to the continuation of this service by an annual ordinance.   Council agreed to have the first reading of an ordinance on September 9, with the second reading on September 21, 2016.  (Presentation)
Workshop Items
Interlocal agreements with Lee County
There was a discussion about the interlocal agreements with Lee County including solid waste, the distribution of local option gas taxes, assumption of road maintenance responsibilities and the County's contribution for Estero Parkway sidewalk and repaving. (Presentation)
Agreement for Election Services

Council discussed the agreement for election services with the Supervisor of Elections of Lee County.
Under consideration is Vote by Mail and voting on Election Day in March 2017, and not incurring the additional charge of as much as $50,000 – $70,000 for Early Voting, especially since there are so few residents who take advantage of this option.  Council would like feedback from residents on this issue.
College of Life property
Neale Montgomery, Pavese Law Firm, stated the Nature Conservancy holds a conservation easement on the College of Life property on the north side of Corkscrew Road.  This property is now infested with melaleuca.  The Nature Conservancy wants to work out an agreement to transfer this property to the Village or to Lee County's Conservation 2020 Program.
Council will hold a workshop to discuss options in the near future.
Public Comment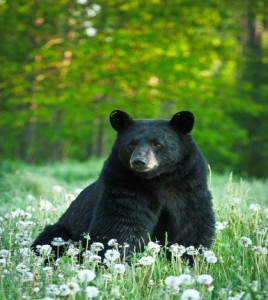 Sean McCabe, Conservancy of Southwest Florida, and two other members of the public spoke, recommending the Village enact a Wildlife Attractants Ordinance to help prevent human-wildlife conflicts.  This would include animal resistant garbage/recycling cans that would prevent black bears and other animals from opening, overturning or removing garbage from them.
Additional details are available in the minutes of this meeting.  Residents may also view the archived meeting by going to the Village website http://estero-fl.gov/council/watch-meetings-online/