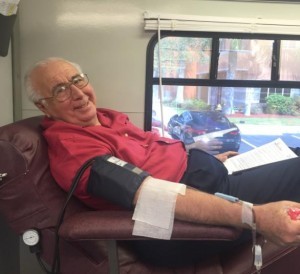 Lee Memorial Health System's Bloodmobile came to the Village Hall on October 4, 2016, to accept blood donations.
Mayor Nick Batos and several Village staff joined volunteers donating blood to the purple bloodmobile.
All donated blood to this bloodmobile stays in Lee County.
Residents interested in donating blood may call 239-343-2333 for all scheduled information and permanent donation locations.