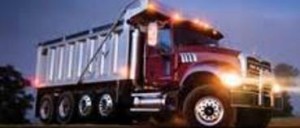 Collier County has notified the Lee County Commission and the Village of Estero that they intend to have all of the haul trucks delivering sand to Naples beaches use Corkscrew Road to Alico Road to get to I-75 south.
Collier County will start their beach renourishment project on November 1, delivering sand from the Stewart Mine in Immokalee to five different beaches.
All trucks will be inspected prior to this project by the Collier County Sheriff's Office and the City of Naples Police Department.  Lee County has been told they are welcome and encouraged to participate in this inspection.
Collier County will have project personnel at Alico Road to ensure that no trucks travel Corkscrew Road all the way to I-75.  They also will have an electronic message board at that location to divert truck traffic.
The Village of Estero has written the Chairman of the Commission of both Collier County and Lee County thanking them for their efforts to help protect the safety of the residents of the Village who utilize Corkscrew Road.
In addition, the Village has asked that all trucks be marked with a sign clearly stating "Naples Beach Renourishment Project" and that all truck drivers be required to return to the sand mine using the same route, avoiding portions of Corkscrew Road.
Approximately 6,000 one-way truck trips are necessary to renourish the beaches.
The trucks are scheduled to run from dawn to dusk six days a week for two months, excluding the weeks of Thanksgiving and Christmas.
Residents may report any problems with trucks not following the prescribed route to Gary McAlpin, Collier County, 239-252-5342.