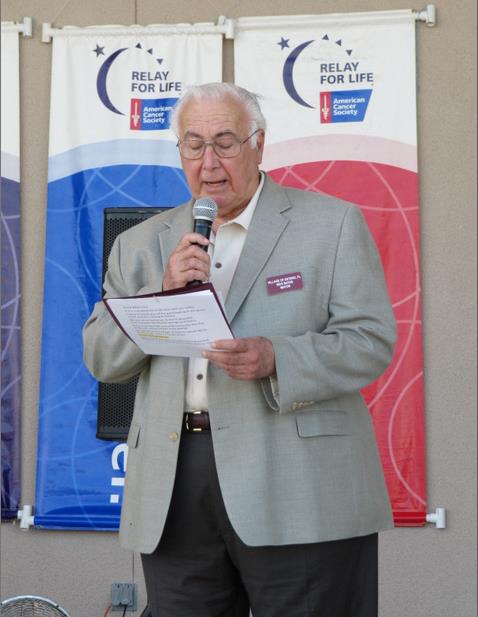 Many residents worked to help raise money for the American Cancer Society by entering the Bonita Springs/Estero 2016 Relay for Life at the Estero Community Park on April 23 and 24.
Gary Israel, publisher of the Estero Lifestyle Magazine, started the ceremonies by singing the national anthem.
Also taking part in the opening ceremonies were Estero Chamber of Commerce Chairman Gene Montenieri whose wife Debbie is a cancer survivor, Estero Mayor Nick Batos who read a proclamation on behalf of the Village Council and Bonita Springs Mayor Peter Simmons.
Cancer survivors and their caretakers started the relay on Saturday afternoon, which was expected to see hundreds of residents participating over the two-day event. There was a bounce house for children, food, entertainment and games for everyone to enjoy.
Each year millions of people throughout the world raise much-needed funds and awareness to save lives from cancer through the Relay for Life movement. During a Relay event, both participants and survivors celebrate what they've overcome.
This slideshow requires JavaScript.