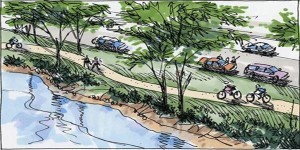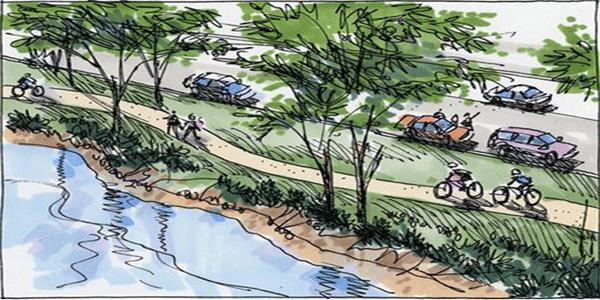 Jim LaRue, LaRue & Associates, and Laura Dejohn, Johnson Engineering, led the Board discussion on 5 elements pertaining to the Comprehensive Plan.  Nine members of the public spoke throughout the meeting adding their suggestions for various aspects of the plan.
Public School Facilities
The consultants pointed out that while the Village will assist with the planning and siting of schools, educational programming is the purview of the Lee County School Board.  Members of the Planning & Zoning Board suggested that the Comprehensive Plan should include a mention of curriculum development that would be reflective of Estero.
A member of the public suggested the Village should have a dialogue with members of the school board regarding how to more fully use the facilities, hours of operation and security. (Presentation)
Conservation and Coastal Management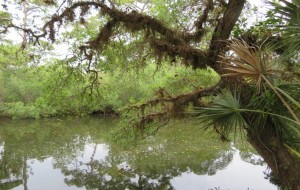 A representative of the Department of Environmental Protection spoke about the fact that Estero Bay was the first aquatic preserve to be preserved encompassing 11,000 acres with 5 tributaries.  Birds, mammals and fish all rely on these estuaries, which are called "cradles of the sea."
Runoff from agriculture, impervious road surfaces, pet waste and septic tanks all affect water quality so "green" infrastructure is needed to protect Estero Bay as well as wildlife.
Residents suggested the Village investigate grants for the protection of this important resource as well as the use of Florida-friendly landscape and removal of exotics.
Infrastructure
The Village will work with Lee County and Bonita Springs utilities to provide high-quality water, sewer, drainage and solid waste services.  It was suggested that "green" infrastructure, such as rain water harvesting, be introduced to lower the impact on the environment.
A resident suggested a communications and power infrastructure policy should be included to attract high-tech facilities in the future. (Presentation)
Intergovernmental Coordination
The Village is required to coordinate with all government agencies including adjacent municipalities and counties for transportation, water supply, natural resource protection and other services affecting Estero. (Presentation)
Capital Improvement
This element addresses the requirement of a five-year plan. (Presentation)
Artwork representing Estero
Photos and artwork demonstrating Estero's environment and/or architecture are being solicited for use in the Comprehensive Plan documents.  Residents may send their jpegs to esteroplan@larueplanning.com.
The Village will hold a second public hearing on the Capital Improvement Program at the August 2 Council meeting to be held at 5:30 p.m.
Additional details are available in the minutes of this meeting.  Residents may also view the archived meeting by going to the Village website http://estero-fl.gov/council/watch-meetings-online/.
The next Planning & Zoning Board meeting is scheduled for 5:30 p.m., Tuesday, August 15, 2017.