Village Hall lease agreement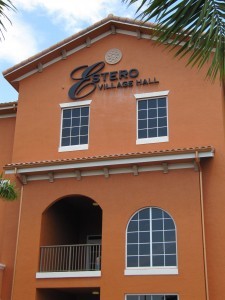 Council approved the acquisition of additional space on the second floor of the Village Hall.
Currently, the Village Administration Offices occupy one-half of the second floor, with the Community Development Department offices and Council Chambers on the first floor.
This additional space will fill the growing office space requirements for the foreseeable future.
This lease agreement will be a one-time capital cost, as well as an ongoing rental expense. The initial expense may cost as much as $150,000, with $50,000 to be reimbursed by the landlord.  Funding for the associated expenditures can be funded from the General Fund Operating Contingency account. (Lease amendment)
An architect is looking at the space and Village Manager Steve Sarkozy will come back to Council in 30 – 60 days with the recommended changes and costs.
Liaison assignments to outside organizations and areas of strategic concern
Council adopted a list of liaison assignments to outside organizations as well as areas of strategic concern as amended to include under Community Development a CGA relationship/Councilmember Howard Levitan, Lee Health/Councilmember Nick Batos, and East Corkscrew Road issues/Councilmember Jim Wilson.  This list will be adjusted once the District 3 vacancy has been filled.  (Liaison assignments)
Fee reduction as an incentive in the Village Center
Resolution No. 2017-11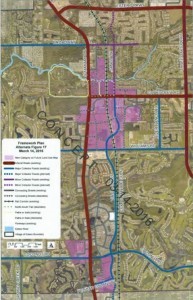 Council approved the resolution as amended to specify this applies to enclosed residential parking under three stories; guest and clubhouse parking would not be included.  This authorizes a building permit fee of 15 cents per square foot for the parking area under multiple-family buildings of 3 stories or higher located in the Village Center.
This is a 50 per cent fee reduction for the underground residential parking which will result in a $73,000 reduction for Genova.  (Resolution)
Estero Grande pattern book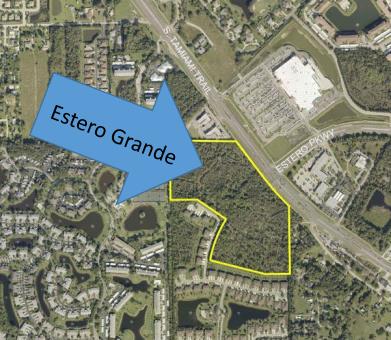 Representatives for Estero Grande reviewed their pattern book for Council.  This property is a 29.6 acre parcel located west of the intersection of Estero Parkway and US 41.
Council stated the pattern book was too general and needs to set specific standards for the architectural design concepts, including signage.  Council agreed to continue this and the infrastructure Development Order to the May 31 meeting.  At that time, Council will review an ordinance to require the pattern book review prior to the construction of any buildings on the site.
District 3 Council seat vacancy
District 3 Councilmember Donald Brown submitted a letter of resignation to Mayor Boesch and the Village Council.  His letter stated in part that "It has been a great honor for me to serve the citizens of the Village of Estero as the elected councilmember from District 3…however, due to having a major health diagnosis, it has become increasingly important that I focus my attention toward managing my health needs."
Councilmember Brown's letter of resignation was accepted with regret today by the Village Council.

According to the Village's Charter, if a vacancy occurs and the remainder of the unexpired term is 28 months or less, the remaining council members shall, within 60 days after the vacancy, appoint a person from the same district to fill the vacancy for the remainder of the unexpired term.  In this case, that would be March 18, 2019.
The requirements for filling this position will be advertised in the newspapers and announced on the Village website.  Applications must be submitted by 5 p.m., May 26.
Workshop
Joint Unified Local Mitigation Strategy
Lee County is working on adoption of an updated Joint Unified Local Mitigation Strategy which is required by the Federal Emergency Management Agency (FEMA) and the Florida Division of Emergency Management in order to be eligible for federal funding.
Estero Fire Chief Scott Vanderbrook gave a brief presentation on the local emergency preparedness planning associated with this plan.  It addresses areas or buildings which could be enhanced for protection during storm conditions which would become eligible for reimbursement later in the event of a disaster (hurricane, flooding, etc.).  Each city may add projects which are then prioritized and voted upon.
National Flood Insurance Program Update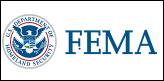 J.R. Evans Engineering was contracted by the Village in 2015 to initiate the process of regaining good standing in the National Flood Insurance Program.  When the Village was incorporated in December 2014, it lost its Community Rating System (CRS) Class 5, which allowed for a 25% discount in homeowners insurance.
J. R. Evans is working to get the Village's CRS rating back to 5; however, the initial rating will likely be a 7 or 8 as happened with Bonita Springs when they first incorporated. This new rating should be received in the next several months. (Presentation)
Bonus density program for land acquisition
The Village does not currently have a bonus density program, which allows developers to build additional units based on an agreement that the bonus density is granted for the public good.
Three developments were approved for bonus density prior to the Village's incorporation.  Those communities are Estero Grande, Downtown Estero and Estero on the River.
Community Development Director Mary Gibbs discussed establishing a bonus density program which would direct money for land acquisition for land preservation, parks or open space in Estero.
Gibbs will work with Land Use Attorney Nancy Stroud to draft an ordinance which would be limited to the three developments already approved for bonus density.  Once prepared, it must go to the Planning & Zoning Board before the first reading for the Village Council.  It is expected to take about three months to get final approval. (Presentation)
Additional details are available in the minutes of this meeting.  Residents may also view the archived meeting by going to the Village website http://estero-fl.gov/council/watch-meetings-online/.
The next meeting will be at 9:30 a.m., Wednesday, May 17, 2017.