Second Reading & Public Hearing
Ordinance 2017-01 Estero United Methodist Church zoning amendment

Representatives for the church reviewed their application for proposed changes to their site, including revising building sizes, locations of buildings and parking configurations.  The church is located on the southeast corner of US 41 and Broadway.
At the first reading, Council had asked for additional information regarding heritage trees, buffers, height of the proposed sanctuary, sewer, turn lane and the lack of a Pattern Book.
The applicant provided their Pattern Book; stated there will be four 20-year-old trees removed but the heritage oaks and pines will remain; enhanced buffers have been  added along US 41 and the east side of the property, and a clustering of shade trees and benches added around the detention area.  The church will be installing a new septic system on the southern portion of the property until they can connect to the Lee County Utilities sewer system. (Presentation)
Council approved this ordinance with a number of conditions including provision of a turn lane on US 41; annual inspections of the septic tank with connection to sewer in the future; the height of the future building be 35 ft.; new development must be Old Florida style, and the Highland buffer should be revisited to enhance the plantings at the time of Phase III.
Action Items
Resolution 2017-01 – City Mattress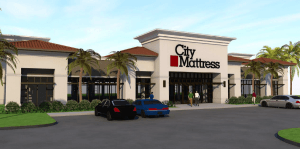 Council adopted this resolution as amended approving the plat for City Mattress at Coconut Point. (Resolution)
State legislative agenda
Council voted to approve the 2017 Village of Estero state legislative agenda with the changes made at this meeting.  Those changes included pulling item #5 regarding House Bill 145, opposing Rep. Caldwell's Fire District Bill which would take away local control, adding support for the funding of the C-43 reservoir, supporting increased Florida Department of Transportation funding for complete streets, and adding "in perpetuity" to the support for funding and preserving Edison Farms as a ground water recharge area.  (Legislative agenda)
Mayor Nick Batos will serve as Council's representative at the Lee County Legislative Delegation meeting January 19.
Bonita Springs Estero Economic Development Council membership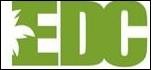 Council approved a one-year trial membership for $5,000, and thanked the Estero Community Improvement Foundation for their matching $5,000 contribution.  Councilmember Jim Wilson will serve as liaison to this Council.
This agreement is made with the understanding that this membership will be evaluated over the course of the year to determine future commitments.
Workshop Items
Planning & Zoning Board (PZB) annual report
Chairman Scotty Wood gave a brief overview of the PZB's activities in 2016, stating the PZB's goal is to help the community grow responsibly and will be working diligently on the Comprehensive Plan in the coming months. (2016 Annual Report)
Advertising for Planning & Zoning Board and Design Review Board members for terms expiring March 31, 2017
The terms for two PZB members and four Design Review Board members will expire March 31.  Notices will be published January 23, with the first round of interviews to start on February 15, second round on March 1 and any additional interviews and Resolution for appointments on March 15.
Applications should be submitted to Village Clerk Kathy Hall by 5 p.m., Friday, February 10, 2017.  Her email is hall@estero-fl.gov.
It was also suggested that a workshop be conducted for both of these boards to review protocol issues.
Additional details are available in the minutes of this meeting.  Residents may also view the archived meeting by going to the Village website http://estero-fl.gov/council/watch-meetings-online/.
The next meeting will be at 9:30 a.m., Wednesday, February 1, 2017.