Public Hearing – Resolution 2017-20 – Capital Improvement Program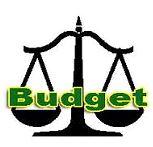 This resolution was adopted setting the appropriations for the FY 2017-2018 capital program.  This includes transportation projects, capital projects, Estero Parkway and stormwater improvements totaling $5,837,200.  (Resolution)
Action Items
Resolution 2017-21 – 2017-2018 Millage Rate Public Hearings
This resolution was adopted setting the dates of September 7 and 20 at 5:30 p.m. for public hearings for the millage rate.
The proposed millage rate for fiscal year 2017‐2018 is 0.7998 mills ($0.7998 per $1,000 of assessed property value). This proposed millage rate is greater than the rolled‐back rate of 0.7682 mills by 4.11% which is still the lowest rate in Southwest Florida.  Council can choose to lower the rate at the September meetings but they cannot raise the rate.  (Resolution)
Resolution 2017-19 – Fee for bonus density land acquisition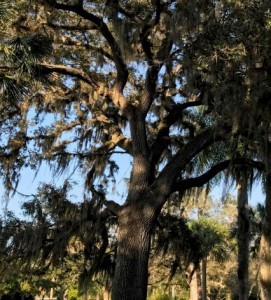 This resolution involves amending Resolution 2015-68 to establish a fee per dwelling unit for bonus density land acquisition.   Council voted to have this resolution continued to a future date for further clarification.
Bonus density allows a developer to build more units than permitted in exchange for paying a fee. These funds would be held in a separate account to be used only for the purchase of public land for public open space, recreation or preservation of environmentally sensitive lands.
Request for qualifications RFQ 2017-01 – Consultant to prepare Village Land Development Code update
Council approved this RFQ which solicits proposals from qualified consultants to prepare the Village's first Land Development Code.  Staff will rank the consultants and bring a recommendation back to Council for review and approval
The exact cost of the project will be determined in the RFQ process. Funds have been budgeted in Community Development at $250,000 total for the next two fiscal years (FY 17-18 and FY 18-19). Additionally, funds at $45,000 have been budgeted for legal assistance over the two fiscal years.
Gas Tax Interlocal Agreement amendment
Council approved this amendment agreement extending the expiration date of the Local Option Gas Taxes Interlocal Agreement with Lee County to August 31, 2019.  (Agreement)
Resolution 2017-22 – Waiver of competitive bidding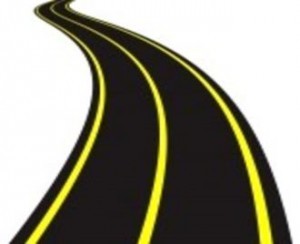 This resolution was adopted authorizing the waiving of competitive bidding procedures
and authorizing Village Manager Steve Sarkozy to execute an agreement with the Valuation Advisory Group, Inc. for professional property record and valuation services.
The Village is required to prepare a report that will detail each infrastructure asset individually, i.e. road by road, sidewalk by sidewalk, bridge by bridge, etc., with individual acquisition dates and historical costs assigned to each asset. This will provide a record of the value and depreciation of the infrastructure.
This project cost is estimated at $12,640 and is required to be completed for the fiscal year ending September 30, 2017. This will be funded from fiscal year 2016-2017 budgeted contract services line.  (Resolution)
Resolution 2017-23 – Waiver of competitive bidding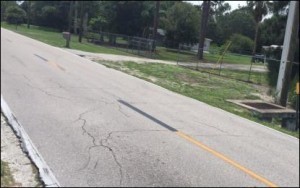 Council approved the waiver of bidding requirement to authorize a contract not to exceed $90,000 for the emergency replacement of a failing culvert, abutments and related ditching for the storm water conveyance system under Broadway Avenue just west of U.S. 41.  The corrugated pipe is rusted and ready to fail which could cause considerable traffic issues for the approximately 3,000 residents using this road. (Resolution)
Council liaison assignments
There was a short discussion regarding Council liaison assignments.  It was determined to place this item on the agenda for further discussion at the next available meeting.
Ordinance 2017-07 – Declaration of Emergency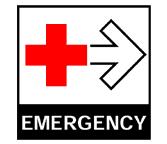 This was the first reading of this ordinance establishing procedures for declaration of a state of local emergency. This ordinance clarifies Village Council and Village Manager responsibilities and authorities in the event of a local emergency.
Estero Fire Rescue is the primary responder working with the Lee County Emergency Operations Center on regional disasters.  (Ordinance)
Ordinance 2017-08 – Extension of interlocal agreement with Lee County for University Landscaping MSBU
This was the first reading of this ordinance regarding a one year extension for the continuation of the University Landscaping Operation and Maintenance Special Improvement Unit through September 30, 2018.
The University Landscaping MSBU was established for the purpose of installing and maintaining landscaping on certain portions of Corkscrew Road, Ben Hill Griffin Parkway and Estero Parkway, which landscaping would be over and above the County's "core level" of landscaping.  Charges for landscaping operations and maintenance are assessed and collected by Lee County from Estero residents.
Public comment on non-agenda items:
Barbara Saxton spoke as a representative of "Friends of River Oaks Natural Preserve" which is a 10-acre property at the eastern end of E. Broadway.  The group is advocating the Village purchase the property and keep it as a natural preserve with community access.
Five residents spoke of security concerns regarding activities which are occurring at the eastern end of E. Broadway.  Village Manager Steve Sarkozy will meet with residents to address these concerns.
Gary Israel, president and publisher of Estero Life Magazine, announced that Presstige Printing, printer of the magazine, was recently presented the Judges Award for the magazine as part of the 2017 Florida Print Awards Winner program.
Council communications:
Councilmember Howard Levitan stated that Council needs to become familiar with the elements of the Comprehensive Plan which are coming together such as Parks and Recreating, Housing, Land Use and Transportation.
Councilmember Jon McLain stated that the Estero Parkway competitive bid package has gone out.  Once the bids are all in, a committee will narrow the field down to the best three vendors for the Council to vote on, probably in September.
Councilmember Katy Errington stated that the median landscaping on US 41 at the northern section of Estero had been destroyed as the result of an accident.  She has been in contact with FDOT and Lee County Commissioner Larry Kiker regarding replacement of landscaping.
Councilmember Batos stated that FDOT expects the signage for the Jeff Sommer Memorial Highway to be available by August 23 so a dedication ceremony will be scheduled for the end of August or early September.
Mayor Jim Boesch stated there will be an FDOT presentation at the September Council meeting.
Vice-Mayor Bill Ribble has met the new president of FGCU and will invite him to speak to the Council in September or October.
Additional details are available in the minutes of this meeting.  Residents may also view the archived meeting by going to the Village website http://estero-fl.gov/council/watch-meetings-online/.
The next Council meeting will held at 5:30 p.m., Thursday, September 7, 2017.