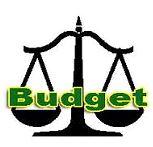 The Village Council will finalize the Fiscal Year 2016-17 budget and ad valorem tax rate at their meeting at 5:30 p.m., Wednesday, September 21, in the Council Chambers, Village Hall, 9401 Corkscrew Palms Circle, near the entrance to the Estero Community Park.
Other topics on the agenda include the Everglades for the Next Generation Act, agreement with the Supervisor of Elections of Lee County, and the Colonnade of Estero senior living facility, among others.
The full agenda is available here: https://estero-fl.gov/agendas/
Residents are invited to attend and comment on agenda items or they may watch the meeting online at: https://estero-fl.gov/.