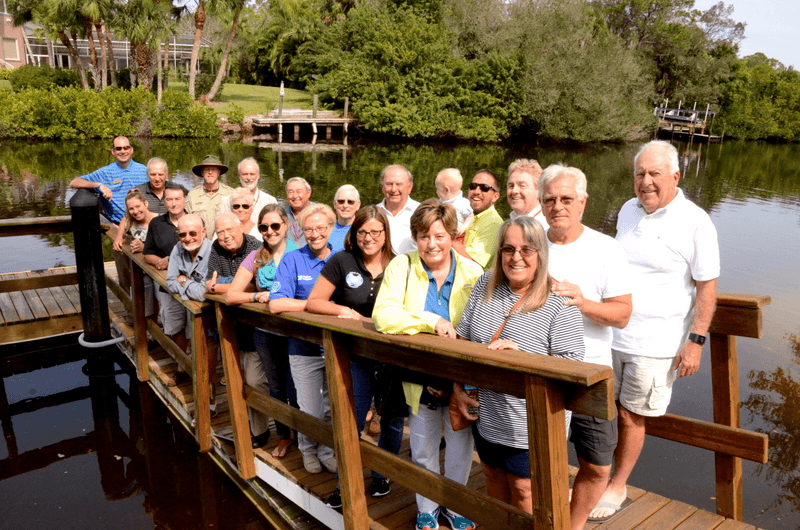 Councilmember Katy Errington attended a recent Pelican Sound Boating Committee meeting, declaring her support for making the Estero River a priority for the Village.
A representative of the College of Life informed the group of several ongoing restoration initiatives along the river including trimming trees in areas of high encroachment, removal of downed trees to improve water flow and navigation, and treatment and removal of invasive species.
There was a discussion of proposals to require registration of paddle craft state-wide.  It was noted that registration provides an official count of river users which is how grants from the Robert-Pitman River Fund are allocated.