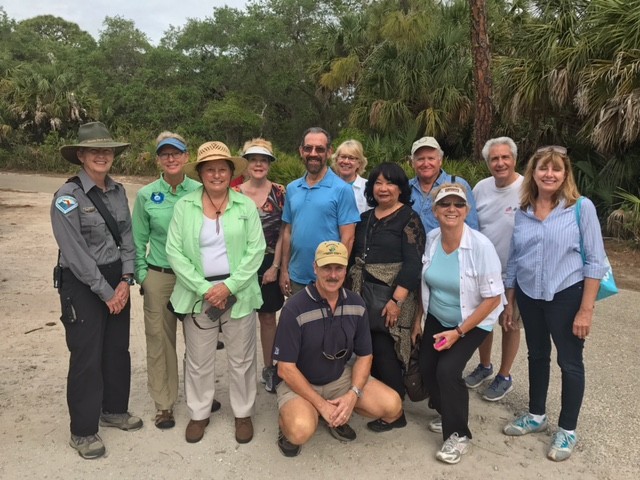 Councilmember Katy Errington was joined by Estero Council of Community Leaders' Environmental Director Pete Cangialosi, members of his committee and others on a special tour of the park on Tuesday, April 28, 2017.
Park volunteer Pamela Jones-Morton, Ph.D., led the group on a two-mile nature walk which included a portion of the trail that runs along the Estero River.
The park is open daily at 8 a.m. to sunset.  For more information, call the Ranger Station at 992-0311 or just visit the park at 3800 Corkscrew Road.