Lee County Sheriff's Office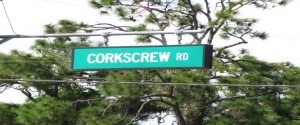 Capt. Day and Lt. Petracca, Lee County Sheriff's Office, gave an overview of their study of the vehicle speed and volume in Estero, particularly along US 41, Corkscrew Road, Three Oaks Parkway and Estero Parkway.
A STALKER speed measurement trailer was used during this study which indicated that speeds were 1 – 5 mph above the posted speed limit.  They will continue this study seven days a week for a two-month period and come back to the Council with their results in February.
Capt. Day will be providing Council with weekly reports of speed/traffic enforcement and any crimes committed.  He said, "Estero is a very safe place."  He stated that Estero's crime rate is much lower than any other community in the area.  In November, there were 14 crimes committed in Estero; at that same time, there were over 60 crimes in the neighboring community north of Estero and 38 crimes in the community south of Estero.  (See Report)
Lovers Key State Park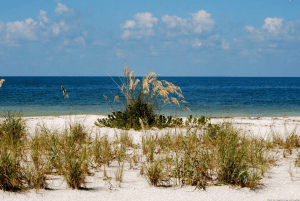 Rich Donnelly and Mark Generales gave an overview of the Lovers Key State Park, asking Council to consider a resolution supporting state funding for an indoor facility at the site where classes and exhibits could be provided for the community, local schools and tourists.
The project would cost $3 million for the 3600-square foot structure, exhibits and maintenance of the LEED certified  building.
Lovers Key is the second most visited park in the state, with 2.5 miles of beach and 8 miles of nature trails. In 2014, the economic impact of the Park was $72,600,000, according to state records. (See Presentation)
 Zip Code Issue
Village Attorney Burt Saunders reported that U.S. Rep. Curt Clawson's office is still working on the zip code issue for Estero.  Residents currently have three different zip code addresses…Estero, Ft. Myers and Bonita Springs.  Rep. Clawson's office sent a letter to the U.S. Postal Service asking that all residents have an Estero address.  Saunders will report back to Council once a response to the letter has been received.
Community Development – Rezoning Hearings
Mary Gibbs, Director of Community Development, stated that Council will have their first Zoning Hearing at 6:30 p.m., Wednesday, December 16, regarding the proposed Volunteers of America Senior Care Facility on the northeast corner of Corkscrew Road and Sandy Lane.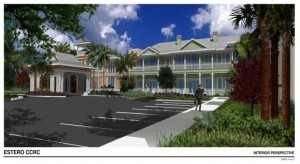 This will be a first reading for this development.  There will be no public input at this first hearing, although the public is welcome to attend.
A second hearing will be held at 10 a.m., Wednesday, January 13, at which the public will have an opportunity to address the Council about the proposed development. (See Presentation)
Council Meeting Procedures and Protocols
Council reviewed a draft document on meeting procedures and protocols.  Further discussion will take place at an upcoming workshop. Village Manager Steve Sarkozy suggested that once these have been adopted, they should be reviewed on a yearly basis.
Public Input on Non-Agenda Items
Bill Williams, a member of the Metropolitan Planning Organization's (MPO) Citizens Advisory Committee, stated that the MPO will take a final vote on the 2040 Long Range Transportation Plan on Friday, December 18.  At their November meeting, they voted to remove the CR-951 extension from the 2040 Long Range Transportation Plan/Needs List.  An affirmative vote on the overall Plan on December 18 will make it official. The proposed extension was to start at Corkscrew Road and travel north to Alico Road.
Estero resident Ed Weil proudly stated that he coaches the girls' varsity soccer team which has had 14 straight wins.  He invited everyone to attend their games.
Additional details are available in the minutes of this meeting.