Public Information Meetings
Estero Veterinary Referral Center


Representatives for the Estero Veterinary Referral Center gave a presentation on their proposed project in preparation of a development order approval.
The Florida Veterinary Referral Center is planning to build a two-story, 16,000 square foot animal clinic to provide 24/7 critical care and emergency services, radiology, internal medicine, surgery and oncology.
Their plans include an enclosed courtyard on the north side of the building for the animals.
This property is located at 10100 Arcos Avenue in the Plaza Del Sol on northeast corner of Three Oaks Parkway and Corkscrew Road.
Park Place of Estero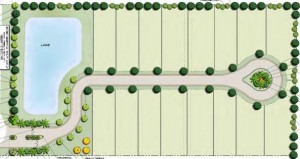 The applicant is proposing a 16-unit single family gated residential community located at 9400 Block Lane, north of Williams Road and west of River Ranch Road.
They will be using local architects to design the homes, will have their signage on the entry gate, and will provide connectivity by adding a sidewalk from the development to the sidewalk on Block Lane.
They will be preserving eight live oaks on Block Lane, adding royal palms at the entry along with other landscape materials and adding three benches and a fountain to the lake in front of the development.
No decisions are made a Public Information Meetings.
Additional details are available in the minutes of this meeting.  Residents may also view the archived meeting by going to the Village website http://estero-fl.gov/council/watch-meetings-online/.
The next meeting will be at 5:30 a.m., Wednesday, April 12, 2017.