District 3 candidate interviews

Interviews were conducted with three of the five candidates who applied to fill the Council's District 3 vacancy.
Barry Freedman, Frank Howe and Bill Williams presented their goals for District 3 and responded to questions from Council.
Applicant Jon McClain was not available.  Tim Byal was present but withdrew his name from the competition.
A second round of public interviews will be conducted on June 21 when the final selection will be made by the Village Council.
Former District 3 Councilmember Don Brown resigned in May due to health-related issues.
Resolution 2017-13 – Joint Unified Local Mitigation Strategy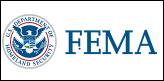 Council adopted this resolution pertaining to a mitigation plan which identifies the major hazards Lee County could experience in the event of a significant storm and outlines how to reduce or eliminate the damage from them.
Estero will be able to add projects to this plan following the completion of the Capital Improvement Program, Transportation and Stormwater Plans.
Adoption of this plan is required for eligibility for federal funding and will assist in the Village's rating for the National Flood Insurance Program.  (Resolution)
Resolution 2017-14 – Coach Jeff Sommer Memorial Highway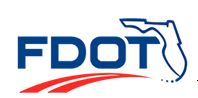 Council adopted this resolution supporting signage for the "Coach Jeff Sommer Memorial Highway" on US 41, from Corkscrew Road down to Coconut Road.  The Florida Department of Transportation will be installing signs once they have been designed and built.  This portion of US 41 was designated by the state legislature.  The Village will investigate the possibility of extending this designation to the entire span of US 41 within Estero at a future date.  (Resolution)
Coach Sommer served as the Estero High School athletic director and cross country coach, and was known throughout the Village for nurturing teamwork and sportsmanship in all of his students.
Resolution 2017-15 – CSX/Seminole Gulf Rail for SUN Trails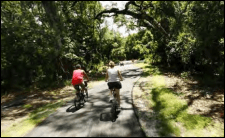 Council adopted this resolution which supports the Metropolitan Planning Organization retaining the CSX/Seminole Gulf Rail corridor as part of the SUN Trail priority network. (Resolution)
As a result of the joint Village and Bonita Springs Council meeting in February, these two municipalities are working together to retain the railroad corridor for a 9 mile shared use trail starting on the south side of Estero Parkway traveling south to Bonita Beach Road.  This is just one of several options they are considering for an extended trail.
J.R. Evans Consulting Services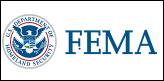 Council agreed the Village should waive competitive bidding procedures and continue consulting services with J.R Evans related to the Village's participation in the National Flood Insurance Program and Community Rating System (CRS).
This consultant has helped the Village receive a higher CRS rating than anticipated and in a shorter timeframe than is typical.
Workshop
There was a presentation by Patty Narozny requesting temporary signage for her upcoming Estero Fine Arts Show at the Miromar Design Center.  She was requesting to use 25 "real estate" signs and 6 banners to promote the show.  This type of signage is prohibited in Estero.  The staff did not recommend amending the Village's sign ordinance.   No voting is taken at workshops.
There was an update from Chris Giordano, Calvin, Giordano and Associates (CGA), regarding resolving some issues experienced by the Community Development Department and the community.  Those issues included a need for stabilizing and training their staff.  CGA is working closely with the Village to schedule training; two training sessions have been completed to date.  They are also working to identify measurable metrics and goals.  (Presentation)
Additional details are available in the minutes of this meeting.  Residents may also view the archived meeting by going to the Village website http://estero-fl.gov/council/watch-meetings-online/.
The next meeting will be at 9:30 a.m., Wednesday, June 21, 2017.