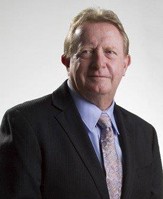 Lee County Commissioner Larry Kiker will meet with constituents in Estero from 9 a.m. to 3 p.m. in the Administrative Conference Room of the Village Hall on Tuesday, May 23
Commissioner Kiker is available to meet, discuss topics, and hear feedback from constituents about numerous county efforts to improve Lee County.  He will also provide an overview of Lee County's priorities.
In order to better serve the public, constituents are asked to make appointments in advance by calling (239) 533-2223 or email Dist3@leegov.com.
Commissioner Kiker is visiting Estero as part of his planned a series of Townhall meetings. Constituents in the Village of Estero, Bonita Springs and the Town of Fort Myers Beach will all have the opportunity to speak directly to their District 3 commissioner.
The Village Hall is located at 9401 Corkscrew Palms Circle.