2 p.m., Council will interview the two remaining applicants for the Planning & Zoning Board; additional applicants were interviewed on June 8.  Following these last two interviews, Council will vote on the person to be selected to fill this vacancy.
2:45 p.m., Presentation by Marisa Carrozzo, Conservancy of Southwest Florida, requesting support of Conservation 20/20.
3:30 p.m., Capital Improvement Program Workshop
4:30 p.m., Dinner Break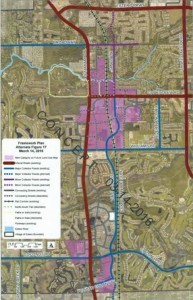 Village Center
5:30 p.m., There will be a second reading and public hearing for the ordinances relating to the Village Center Comprehensive Plan Amendments and Land Development Code Amendments.
As always, residents are invited to attend and speak during the Public Comment portion of these meetings.
If you are unable to attend but want to share your thoughts with Council, you will find their email addresses here: https://estero-fl.gov/council/.
Council meetings are held in the Council Chambers, 9401 Corkscrew Palms Circle, near the entrance to the Estero Community Park.