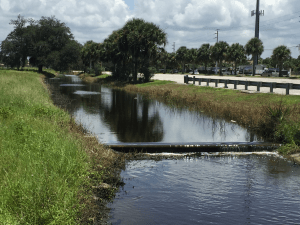 The rains from a tropical disturbance have now dissipated and water levels are slowly falling across Estero.  The Village continues to monitor the situation closely
The Village staff has been working with Lee County and Estero Fire Rescue on a daily basis monitoring conditions for localized flooding since the heavy rains began on Friday, August 25, 2017.
Staff has been checking the drainage systems and checking for any blockages or broken pumps; no significant issues in the Village-wide drainage system have been found.  As opposed to a breakdown in a system or structure, the high water levels experienced in the Village are the result of abnormally large rainfall since Friday.  It may take a few more days for the excess water to be absorbed
This is where we are as of today:
Many of the gated communities have fully or partially flooded roads; in particular, those communities along Estero Parkway.  We are continuing to monitor the situation in these communities and continue to communicate and coordinate with the appropriate Home Owner Associations and Estero Fire Rescue.
Local roadways which may still have water issues for the next few days include:
Sherrill and Luettich Lanes, north of West Broadway
Sandy Lane
Via Veneto, part of The Colony at the west end of Coconut Road
In addition, Lee County roads experiencing flooding issues:
Three Oaks Parkway, north of Corkscrew Road
East Corkscrew Road
If you are in immediate physical danger, please call 911.
If you see a problem along the roadways, let us know.  You may report it here https://estero-fl.gov/request-for-action/ or by calling 239-221-5035.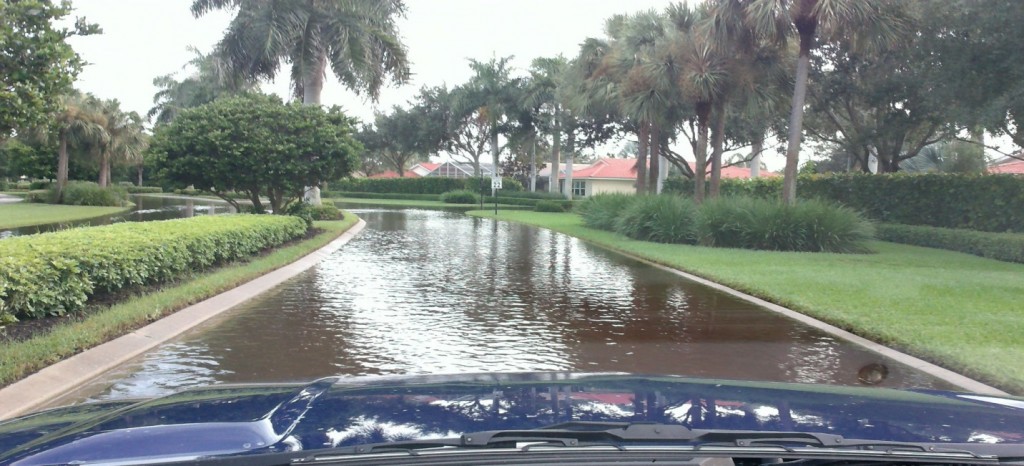 PLEASE USE CAUTION
Driving through standing water is not advised.  Also, children and pets should not play in standing water as it may contain bacteria, petroleum or other health hazards.  In addition, this is not the time for kayaking or canoeing on the flood-swollen Estero River due to the fast-moving current.  Our priority is resident safety until water levels fall.
For more information on flood protection, visit the Village's webpage at https://estero-fl.gov/flood-insurance-is-important-for-all/.