Public Information Meetings
Estero Grande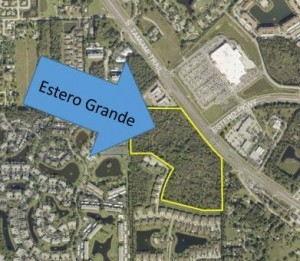 Estero Grande is applying for infrastructure to provide access and utilities to support their proposed commercial and residential community.
This property is a 29.6 acre parcel located west of the intersection of Estero Parkway and US 41.
This is a rescheduling of the Public Information Meeting previously scheduled August 24, 2016, and cancelled at the request of the applicant.
Autumn Leaves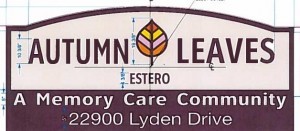 The applicant is looking for modifications to their existing monument signs to allow for internal illumination of the two signs.
The full agenda is available here: https://estero-fl.gov/agendas/
Residents are invited to attend and comment on the proposed projects or they may watch the meeting online at: https://estero-fl.gov/.
Design Review Board meetings are held at 5:30 p.m. the second and fourth Wednesday of each month in the Village Hall Council Chambers, 9401 Corkscrew Palms Circle, near the entrance to the Estero Community Park.