Ordinance 2017-06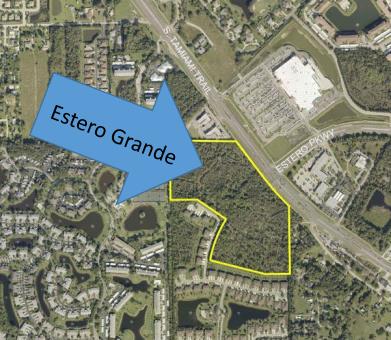 Council approved this ordinance which will allow the developer of Estero Grande to initiate work on the infrastructure of their development prior to approval of their Pattern Book.  This postpones approval of the Pattern Book until the first building is proposed, at which time it will come before Council for approval. (Ordinance)
The developer has agreed to leave a strip of the existing vegetation as a buffer along US 41 during site improvements.  Estero Grande is a 29.6 acre parcel located west of the intersection of Estero Parkway and US 41, east of Breckenridge and north of Terra Vista.
Workshop
Estero Parkway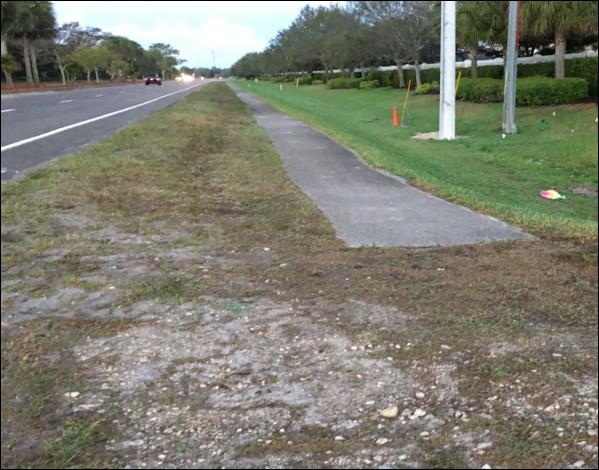 Assistant to the Village Manger Kyle Coleman gave a short presentation on the input of 298 residents providing their priorities for the parkway.  This input was received primarily through the new Estero Parkway Improvement Project webpage. (Presentation)
Danny Nelson, vice-president of Tetra Tech, gave a presentation on a variety of options being proposed for resurfacing Estero Parkway, including roundabouts.   (Presentation)
Public Comment: 7 residents spoke about their concerns for safety and the need for bike and shared use paths.
After much discussion, Council agreed that Village Manager Steve Sarkozy should issue a scope of services for a detailed plan for the overall project which would include costs for resurfacing the roadway as well as adding lighting, landscaping, bike paths and multiuse paths.  Once the plan is completed, Council will then determine how to further proceed with the overall project.
Capital Improvement Plan
Danny Nelson, vice-president of Tetra Tech, gave a presentation on a draft of roadway improvements proposed for the Capital Improvement Plan (CIP).  This was a template for how these projects will come before Council, not an all-inclusive list of projects.  Council discussed the fact that these and other projects will need to be prioritized objectively, looking at how the Bike/Ped study, stormwater plan and sidewalks will affect the overall projects.  (Presentation)
Additional details are available in the minutes of this meeting.  Residents may also view the archived meeting by going to the Village website http://estero-fl.gov/council/watch-meetings-online/.
The next meeting will be at 9:30 a.m., Wednesday, June 7, 2017.