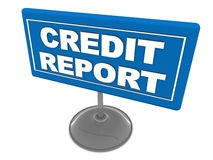 The Village of Estero has one of the highest average credit scores in the Southeast U.S. according to a recently released report by LendEDU.  Estero came in 10th out of the 250 communities included in this report.
LendEDU stated that "out of the thousands of towns in the Southeast, Estero has one of the highest average credit scores, thus some of the most fiscally secure and responsible citizens."
LendEDU sought to discover which towns and cities in the Southeast have been the most financially healthy.  They used data from Experian's Premier Aggregated Credit Statistics dataset that includes the average credit score for every Southeastern community.
Using Experian's licensed dataset, LendEDU was able to analyze the average credit score of each town and city in the Southeast and Estero came in at number 10. The full report and methodology can be found here:  https://lendedu.com/blog/average-credit-scores-southeast.
The Southeast U.S. is made up of 12 states: Alabama, Arkansas, Florida, Georgia, Kentucky, Louisiana, Mississippi, North Carolina, South Carolina, Tennessee, Virginia and West Virginia.
LendEDU is a marketplace for student loans and student loan refinance.