Public Hearing – Coconut Point Farmers' Market
The Board approved the request by Local Roots LLC for a seasonal farmers' market that will operate from 9 a.m. to 1 p.m., each Thursday from October 5, 2017, through April 26, 2018.
The market features farm produce and other goods, located in the parking area between Plaza de Lago and Mediterranean Drive, across from Panera's.
Public Hearing – Milestone Learning Center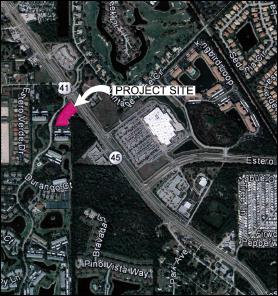 The Board approved adding a day care center to the schedule of uses for Building #1 at the Breckenridge Professional Center on 19850 Breckenridge Drive and US 41.
The applicant plans to renovate an existing office space to add this new center to their existing learning center in Building # 2 where
they currently school 80 children.  Building # 2 was previously approved by Lee County for day care.
The newly expanded space will add six classrooms and allow an additional enrollment of 60 children.  The expanded facility will allow for an overall maximum enrollment of 156 children whose ages range from 8 weeks to 5 years old.
There will be no change to the exterior of the building or parking lot. (Resolution PZB 2017-08)
Public Information Meeting – Phoenix at Estero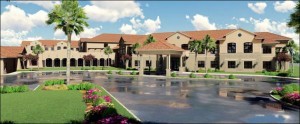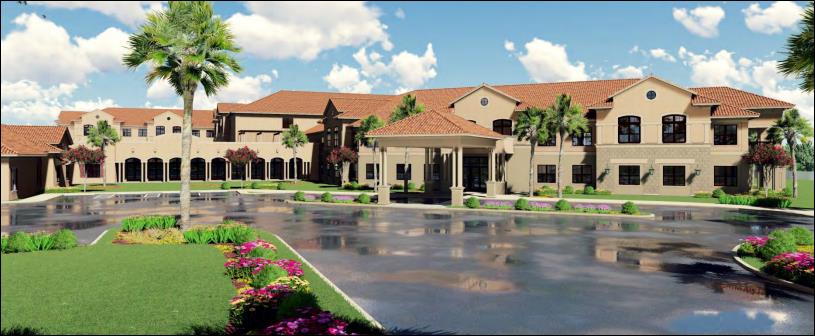 Echelon Senior Living Group is requesting approval to increase the height of a portion of their building from 35 feet to 45 feet to allow three stories.  The overall building will be a mix of one, two and three stories tall, with the three-story section located in the back or north portion of their property.
They are proposing 124 dwelling units, 100 being assisted living units and 24 memory care units. The building will feature one and two-bedroom rental units, internal courtyards, porches and outdoor dining.
This proposed assisted living facility will be located adjacent to the existing Estero Medical Center in the Plaza del Sol at the northeast corner of Corkscrew Road and Three Oaks Parkway.
Public Information Meeting – Pelican Landing Timeshare – Buildings 4 & 5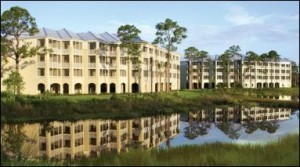 There are two buildings proposed which will contain 24 timeshare units on three floors over a ground floor parking garage.  These buildings will be consistent with the design of the three existing buildings.
This property is located at 11731 Coconut Plantation Drive in the Hyatt Coconut Plantation off of Coconut Road in unincorporated Lee County and not subject to the jurisdiction of the Village.  This Public Information Meeting was required as part of the Lee County approval process.
Two members of the public spoke of their concerns about the cumulative impacts of traffic on Coconut Road and on the environment.
The Board also expressed a concern about the cumulative traffic impacts of this and future projects in this area which could present a problem for the Village which may require an intergovernmental agreement. (Presentation)
No voting is conducted during Public Information Meetings.
Additional details are available in the minutes of this meeting.  Residents may also view the archived meeting by going to the Village website http://estero-fl.gov/council/watch-meetings-online/.
The next Planning & Zoning Board meeting will be on Tuesday, July 18, 2017.  The time and agenda will be announced closer to the date of the meeting.