Resolution No. 2017-04
Council adopted this resolution designating the three incumbent candidates who officially qualified for Council Districts 1 (Bill Ribble), District 2 (Howard Levitan) and District 6 (Nick Batos).  This resolution cancels the March 7, 2017, election as there were no challengers, election contests or ballot measures to be presented to the electorate. Canceling the election saved the Village $150,000. There will be a swearing-in ceremony and selection of Mayor and Vice Mayor on April 5, at 9:30 a.m. (Resolution)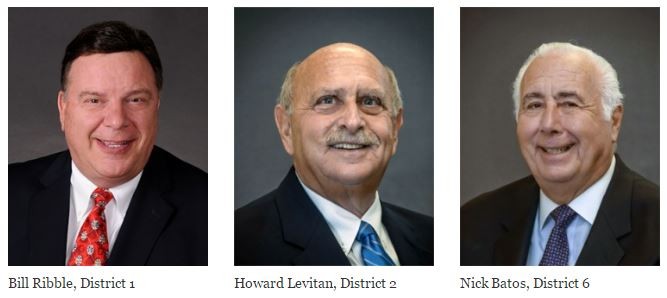 Estero Grande Development Order Application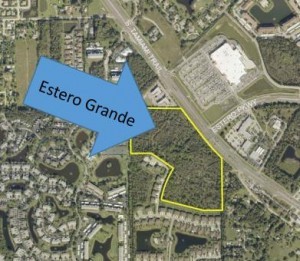 Council continued discussion regarding a bonus density land acquisition ordinance and review of the applicant's revised Pattern Book to a workshop at a future date.
Estero Grande is located west of the intersection of Estero Parkway and US 41, east of Breckenridge and north of Terra Vista.  They are proposing to build 285 multifamily apartment units as well as commercial/retail buildings on their 29.6 acre site.
A Design Review Board Public Information Meeting was held regarding this development on November 9, 2016.
Letter to FDOT for traffic signal maintenance
Council approved a letter to be sent to the Florida Department of Transportation (FDOT) requesting US 41 traffic signal maintenance responsibilities be transferred to Lee County.
Workshop Items
Charlotte Harbor National Estuary Program (CHNEP)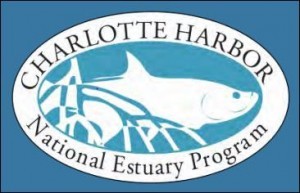 Jennifer Hecker, Executive Director of the CHNEP, gave an overview of the responsibilities of this organization which is working to protect and restore water resources from Venice to Bonita Springs to Winter Haven.
Formed in 1995, they receive special funding and support from the US Environmental Protection Agency.  They are offering to assist Estero with improving water quality, estuary protection and restoration, scientific information and support, and environmental education and awareness.  Other local partners include Bonita Springs, Sanibel-Captiva Conservation Foundation, and Lee County's Conservation 20/20. (Presentation)
The consensus of the Council was to join this organization for one year at $5,000, then review at the end of one year to reevaluate the value of membership.
Planning & Zoning Board and Design Review Board meeting decorum
Council agreed that Village Manager Steve Sarkozy and Community Development Director Mary Gibbs should meet with the chairman of both Boards to review decorum rules.  The chairman and acting chairman are responsible for exacting decorum at their respective meetings.
Edison Farms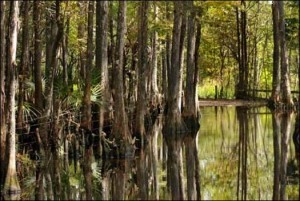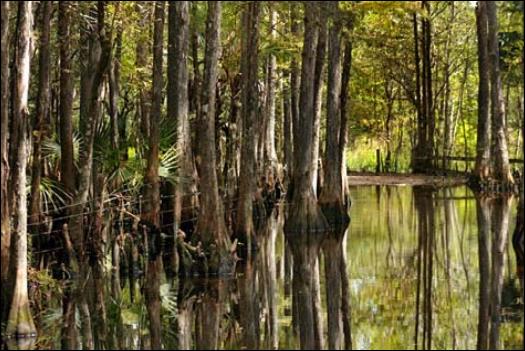 Councilmember Jim Boesch brought up the fact that Edison Farms has been placed back on the market for conservation or development.  Highest and best offers are to be submitted in writing to Land Solutions, Inc., by March 13, 2017.
This property is 4,000 acres east of I-75, south of Corkscrew Road and north of Bonita Beach Road.  It has been deemed critical wetlands property within the Corkscrew Regional Ecosystem Watershed (CREW) and Density Reduction/Groundwater Resource (DR/GR) areas.  It provides flood protection and water supply for Lee County, and cleanses waters entering the Estero Bay and its tributaries, in addition to protecting endangered species habitat.
Lee County Commissioners plan to have three appraisals of the property for consideration as a Conservation 20/20 purchase.
Councilmember Boesch requested that he serve as a liaison to the local environmental groups supporting the acquisition of Edison Farms for conservation in perpetuity.
Additional details are available in the minutes of this meeting.  Residents may also view the archived meeting by going to the Village website http://estero-fl.gov/council/watch-meetings-online/.
The next meeting will be at 9:30 a.m., Wednesday, February 15, 2017.