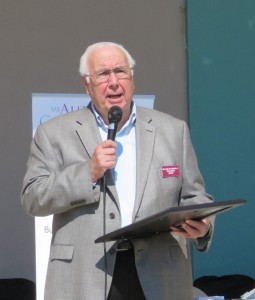 Village Mayor Nick Batos initiated the first annual "Walk the Spectrum" event at the Estero Community Park by reading a proclamation designating February 2017 as Autism Community Engagement Month in Estero.
The proclamation acknowledged that more children are being diagnosed on the autism spectrum resulting in an estimated 67 million people worldwide living with some variation of Autism Spectrum Disorder.
While there is no cure, it is documented that if those who have been diagnosed receive treatment and skill development early in their lives, it is often possible for those individuals to lead significantly improved lives.
Sponsored by My Autism Connection, this inaugural walk was held on Saturday, February 4, 2017.
Following the walk, attendees enjoyed entertainment, food trucks and activities, including a kids talent showcase, sensory activities by Elite DNA Therapy Services, kids-focused workshop by Home Depot, finger printing by Lee County Sheriff's Office and more.
My Autism Connection was started in 2011 to fill a need for individuals with Asperger's and high-functioning autism and their families.  The organization assists by building friendships through social interaction and developing skills that promote productivity, employment and independence within the community.
Through collaboration with federal and state agencies, the organization strives to grow its services and facilitate workshops to broaden awareness nationwide.
For more information, visit www.myautismconnection.net.
This slideshow requires JavaScript.