The Florida Gulf Coast University (FGCU) Engineering and Planning Team has submitted their final report regarding their assessment of the condition of the Village of Estero's infrastructure. The criteria for their study included connectivity, safety, access and usage.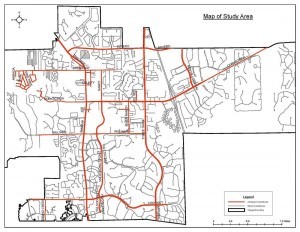 This inventory was a collaborative project with input and advice from residents of the Village of Estero, members of BikeWalkLee, faculty of FGCU and a team of FGCU students.
The results of their study indicated that 68 percent of the roads in Estero are in good condition, 20 percent should be revaluated in the next 2 – 3 years, and 12 percent need immediate attention.
Members of the team gave a presentation to the Village Council at a January 20 workshop.
Residents will be invited to a public workshop this spring to garner community input.