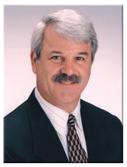 Burt, a shareholder in GrayRobinson, practices in the areas of local and state government and health care law and currently serves as the Village Attorney for the Village of Estero. He also currently lobbies for various governmental entities. Burt served as Florida state senator for District 37 from 1998 to 2008, where he represented Collier and Lee counties. Prior to serving in the state senate, he served in the Florida House of Representatives from 1994 to 1998, served as a member of the Collier County Commission from 1986 to 1994 and served as the Collier County Attorney from 1982 to 1986.
Areas of Practice
Government
Government Relations & Lobbying
Health Care
Land Use
Background
Burt was born in Newport News, Virginia. He received his bachelor's in 1972 from the University of South Florida and his juris doctor in 1975 from the College of William and Mary. In 1978, Burt received his legum magister in ocean/coastal law from the University of Miami.
Education
University of South Florida, B.A. (1972)
College of William and Mary, J.D. (1975)
University of Miami, LL.M. (ocean/coastal Law, 1978)
Admissions
Professional Associations & Memberships
Florida State Senator – District 37 (1998-2008)
Florida House of Representatives, Member (1994-1998)
Collier County Board of County Commissioners, Member (1986-1994)
Collier County, Florida, County Attorney (1982-1986)
Dade County, Florida, Assistant County Attorney (1979-1982)
The Florida Bar
Collier County Bar Association
Wolford School of Nurse Anesthesia, Board of Directors, Member
Relevant Senate Committee A