The Village Council elected Jim Boesch Mayor and Bill Ribble Vice-Mayor following a swearing-in ceremony on April 5, 2017.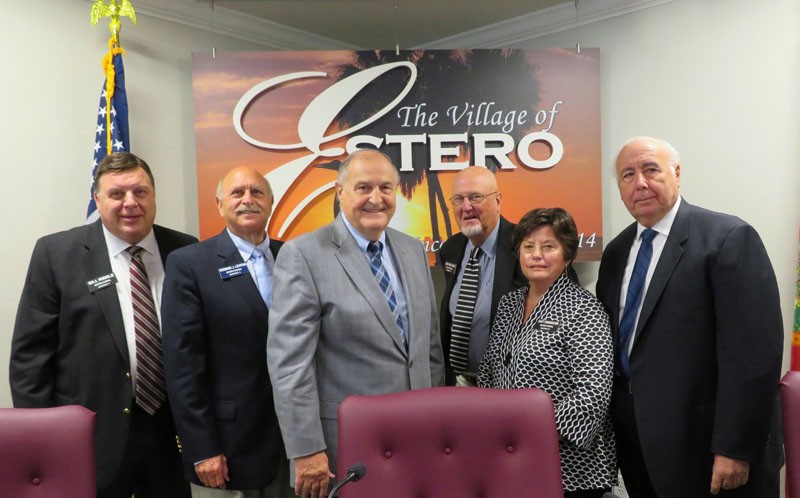 Councilmembers Bill Ribble, District 1, Howard Levitan, District 2, and Nick Batos, District 6, were administered the oath of office by the Honorable Elisabeth Adams, 20th Judicial Circuit Judge, to initiate their new four-year terms.
This slideshow requires JavaScript.
The initial two-year terms of those three Councilmembers expired in March.  They each will now serve four-year terms, allowing for elections to be staggered so that Estero elections will be held every two years.
Action Items
Resolution 2017-07
This resolution appoints Anthony Gargano and John Yarbrough to three-year terms as members of the Planning & Zoning Board.  Their terms are 4/1/17 through 3/31/20.
The Planning & Zoning Board is comprised of seven members who serve as the Village's Local Planning Agency.  Members are appointed with staggered terms so that not all terms expire the same year.
Resolution 2017-08
This resolution appoints W. Scott Anderson, Barry Jones, William Prysi, and Patty Whitehead to two-year terms as members of the Design Review Board.  Their terms are 4/1/17 through 3/31/19.
The Design Review Board is comprised of eight members who are responsible for reviewing the architecture and landscaping appearance of all new developments.  Members are appointed with staggered terms so that not all terms expire the same year.
Fee Reduction as an incentive in the Village Center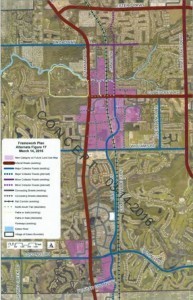 Mary Gibbs, Community Development Director, presented Council with a number of options to amend the fee schedule as an incentive to developers in the Village Center.
After a short discussion, Council determined to table this item to the first meeting in May.
Public Comment: Beverly MacNellis, Estero Historical Preservation Citizens Committee (EHPCC) reported that this committee recommends that all maps for walking, biking or other paths and trails include state champion trees, and/or landmark trees and pathways.  They also suggest that pathways, trail or roads extend through to the headwaters of the Estero River.
The committee also recommends the Village acquire the forested and riverfront property in the northeast quadrant of the US 41 and Corkscrew Road to be preserved and maintained as a community park.
Workshop
Estero River Boating Committee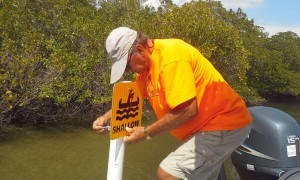 Peggy Phillips, Master Naturalist, and a team of volunteers with the Estero River Boating Committee gave a presentation on their concerns about safety and education of those using the Estero River for recreation.
They stated that the Pelican Sound Boating Committee had fronted the group with over $2,700 for signage along the river, which needs to be paid back.  In addition, more directional signage is needed as many user groups on the river are unfamiliar with the river.
There currently is little policing along the river which attracts motorized and non-motorized boats, some of which speed and could cause an accident.  They pointed out that the Lee County Sheriff's Office has funding available for policing the river and suggested that the Village join them in requesting such funding.
Councilmember Katy Errington and Village Manager Steve Sarkozy will work with the group and come back to Council with a solution.     (Presentation)
Calvin Giordano & Associates (CGA)
Chris Giordano, CGA, gave a status report on their company's performance, staffing and budget and financial items.
Councilmembers stated they have had complaints from residents about the level of service.
Councilmember Howard Levitan, Village Manager Steve Sarkozy and Community Development Director Mary Gibbs will meet with the CGA staff to try to resolve some of the issues and return with a report to Council in May.
Additional details are available in the minutes of this meeting.  Residents may also view the archived meeting by going to the Village website http://estero-fl.gov/council/watch-meetings-online/.
The next meeting will be at 9:30 a.m., Wednesday, April 19, 2017.