Public Hearings
Coconut Point Mall Farmers Market

The Board approved this request to permit a Local Roots Farmers Market at the Coconut Point Mall from 9 a.m. to 1 p.m., each Thursday, from October 6, 2016, to April 2, 2017.
This will be the eighth year the market will operate at this site, which is located in the mall parking lot between Plaza de Lago Drive and Mediterranean Drive, across from Panera's.
Lee Memorial Health System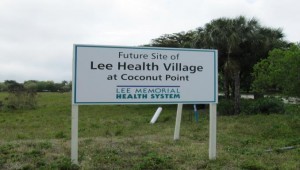 The applicant is applying for an amendment to the Coconut Point DRI Development Order and Master Concept Plan to correct an error in the trip generation numbers which were inadvertently added to the Lee Memorial Health System parcels.
This property is located at northwest corner of Via Coconut Road and Pelican Colony Blvd., south of Coconut Road
The Board voted to recommend Council approve this application.
Coconut Point Honda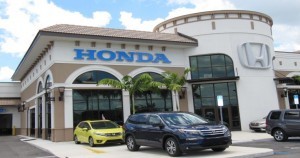 Coconut Point Ventures, LLC, requested a setback deviation for a monument sign on their property at 22240 S. Tamiami Trail.  The requested setback was for five feet instead of 10 feet the Planning & Zoning Board approved on May 17, 2016.
The applicant noted that RaceTrac, Hertz and Coconut Ford have monument signs set at less than 10 feet. These sign setbacks were approved by the county before Estero was incorporated.
The initial Board vote was a tie, three for the deviation and three against (the seventh Board member, Antony Gargano, was not present). The deviation was not approved.
Shoppes of Coconut Trace
The applicant requested a continuance to August 23.
Public Information Meeting
The Reef Phase II

The applicant is requesting a Comprehensive Plan amendment and to rezone a 5-acre site for 60 multi-family units next to the existing Reef project currently under construction.  The Reef is a student living apartment complex.
This project is located on the northeast corner of the intersection of Estero Parkway and Three Oaks Parkway.
Additional details are available in the minutes of this meeting.