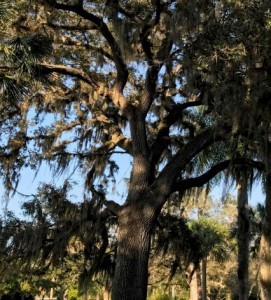 The Lee Board of County Commissioners (BoCC) has added an agenda item to its 9:30 a.m. meeting Tuesday, June 20, at the Old Lee County Courthouse, 2120 Main St., downtown Fort Myers. The agenda item is to consider options relating to the sale of an approximately 3,900-acre property in southeastern Lee County commonly known as Edison Farms.
At that time, the BoCC will instruct staff concerning actions to take in relation to the advertised sale of that parcel of land consisting of approximately 4,000 acres located south of Corkscrew Road, and east of I-75, Estero, and commonly referred to as Edison Farms.
The property known as Edison Farms is adjacent to Hidden Cypress Preserve–a Conservation 20/20 preserve–and lands maintained by the Corkscrew Regional Ecosystem Watershed (CREW). County commissioners have made preserving Edison Farms a top legislative priority for the past two years and have made prior attempts to acquire the property as a Conservation 20/20 site.
During its January 24, 2017, regular meeting, the Board of County Commissioners authorized staff to again explore the possibility of acquiring Edison Farms. County staff responded to Land Solutions' call for offers issued on January 16, 2017, and has been corresponding with the broker since that time. In addition, the County has obtained three appraisals from state certified real estate appraisers. The resulting valuations are $35,160,000; $37,000,000; and $42,435,000. The property seller (Investor's Warranty of America) has represented through Land Solutions, Inc., that it will convey the property to Lee County under the terms specified in Option 2 below.
Options:
Do nothing more at this time;
Agree to Seller's terms of $49,000,000 plus documentary stamps and title insurance costs (estimated to be approximately $450,000); no modifications to existing Oil, Gas & Mineral rights (below 140′ with ingress/egress held by Collier Land and Cattle Corp. and Barron Collier Resources, LLC); and close no later than October 30, 2017 (this action requires an affirmative vote of 4 Commissioners per Section 125.355, Florida Statutes);
Authorize staff to present an offer to purchase – a) Highest appraised value – sale price of $42,435,000 would ultimately require 4 votes ("extraordinary vote" per Section 125.355, Florida Statutes) b) Average appraised value (or less) – sale price up to $38,198,333 would ultimately require 3 affirmative votes.
Full information is here: http://www.leegov.com/bocc/Agenda%20Recap/6-20-17%20Agenda%20Recap.pdf