The Lee Memorial Health System's governing board has selected its preferred architect and construction manager to oversee construction of the future $140 million Coconut Point Medical Village.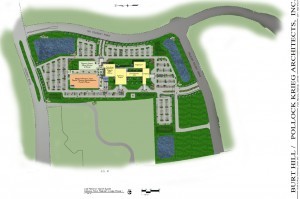 Contract negotiations have been initiated with Flad & Associates of Florida as the project architect and DeAngelis Diamond Healthcare Group for construction management services.  The formal contracts are expected to be brought back to the board for approval in October.
The 137,000 square foot medical village will sit on 31 acres next to the Bonita Community Health Center.  It will include a free-standing ER, outpatient surgical services, chronic disease management and wellness programs.
Construction is scheduled to start in 2017 and completed in early 2018.[/fusion_builder_column][/fusion_builder_row][/fusion_builder_container]