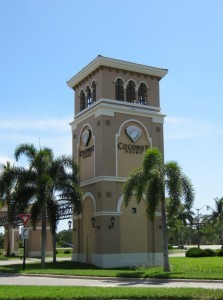 Lee Memorial Health System's (LMHS) Healthy Life Center at Coconut Point Mall welcomes the community to join in a day of health and wellness education and events as doors open Saturday, December 12. 
Wellness based programs are scheduled daily at the location, starting opening day.  From 11 a.m. to 1 p.m., Lee Physician Group Pediatrics will be on hand providing helmet fittings and giveaways in addition to free height/weight screenings, followed by a presentation from 2 to 3 p.m., by orthopedic surgeon, Daniel Harmon, D.O., on new advances in hip replacement.
A first-of-its kind information and health education services storefront, the Healthy Life Center, located at 23190 Fashion Dr., Ste. 105, Estero, increases access to health care services for residents of South Lee County.
Staffed by Personal Health Advocates and Health Guides, the Center will be a location for individuals to learn about a variety of services and education that support healthy lifestyles, early detection of disease, chronic disease management and much more.
Upcoming events throughout the month of December include:  Stress Management with Sal Lacagnina, D.O., LMHS Vice President of Health and Wellness; A Nutritional Approach to Arthritis with Sebastian Klisiewicz, M.D., Physical Medicine and Rehabilitation Specialist; Healthy Heart; Beating the Holiday Bulge; and more.
Hours of Operation
10 a.m. – 7 p.m., Monday-Friday
10 a.m. – 4 p.m., Saturday
Noon – 4 p.m., Sunday
For more information please visit  www.LeeMemorial.org/HealthyLifeCenter. To make reservations, please call 239-495-4475, or email healthylifecenter@leememorial.org.
LMHS plans to start building their 137,000-square foot medical center just south of Coconut Point in 2017, with completion scheduled in 2018.
The new Healthy Lifestyle Center is expected to help LMHS determine what services to include in the medical campus before construction begins.