Ordinances
Ordinance No. 2016-05
There was a second reading and adoption of Ordinance No. 2016-05, with the addition of a sentence that will clarify that this particular correction of a Scrivener's error is unique to this site and does not set a precedent for future cases.  This ordinance corrects an error to eliminate the maximum side setback of five feet for the Plaza del Sol at the intersection of Three Oaks Parkway and Corkscrew Road
Ordinance No. 2016-06
There was a first reading of this ordinance establishing the Village's Personnel Policies.  This document will serve as a guide to employees and volunteers of Village departments, boards and agencies.  There will be a second reading and public hearing on this ordinance on June 1.
Action Items
Resolution No. 2016-10
This resolution was adopted, establishing a Village credit card account with Sun Trust.
Selection of Village Traffic Study Engineer
Council approved the Evaluation Committee's recommendation to negotiate an agreement with the number one ranked firm Kimley-Horn to prepare the Village traffic study.
Corkscrew Regional Ecosystem Watershed (CREW) Headwaters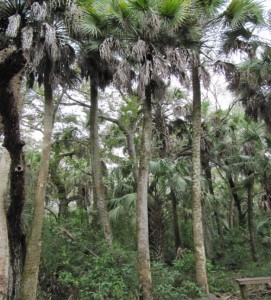 Brad Cornell, Audubon Florida, asked Council to support the proposal by Florida Forever to purchase 2800 acres of land on the south side of Corkscrew Road adjacent to the 68,000 acres of CREW lands.
This new acreage will add to the protection and enhancement of our water supply, flood protection, mitigation of fertilizer and nutrients coming downstream, as well as help restore wildlife habitat and wetlands.
Council agreed to amend the draft letter to the Department of Environmental Protection supporting this purchase to include a sentence regarding the protection of all of the sensitive lands in the Density Reduction Groundwater Resource (DRGR) area.
Residents wanting to send their own letter of support for the proposed CREW Headwaters Florida Forever project application may email the letter to Paula.L.Allen@dep.state.fl.us   and copy Brad Cornell (bcornell@audubonWE.org)
You may address the letter to:
The Office of Environmental Services
Division of State Lands
Department of Environmental Protection
3900 Commonwealth Blvd., Mail Station 140
Tallahassee, FL 32399-3000
Attention: Paula Allen
Workshop Items
Community Development Director Mary Gibbs stated that staff has received minor comments back from Tallahassee regarding the Village Center Comprehensive Plan Amendments (CPA).  She stated there was overall support for walkable communities.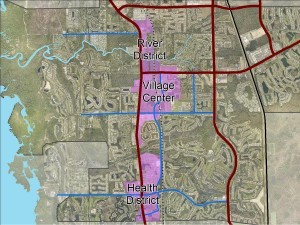 Staff will make some revisions prior to the Council adoption hearing scheduled for June 16.  The CPAs then go back to the state for any additional comments before final adoption.
Gibbs then reviewed the 25-page draft Village Center Land Development Code Amendments.
There will be a Working Group meeting next week.  Representatives of property owners and developers were told to send their comments to this group so they can be reviewed and considered before going forward with the proposed amendments.
Council Communications
A motion was made and passed 6 to 1 to restrict discussions regarding the interlocal agreement with Lee County and what if any roads Estero will take responsibility for to be conducted only between the Village Manager and the County Manager.
Councilmember Bill Ribble met recently with FGCU's President Wilson Bradshaw and other community leaders.  Among the topics of discussion were ways of utilizing internships as well as encouraging residents to lend their expertise to assist university professors in their work.
Councilmember Katy Errington was invited to visit the Boomer property recently.  This property includes a 100-year-old home which faces the Estero River.  A portion of the land was purchased by Florida Forever and Conservation 2020.
Councilmember Don Brown thanked Council and staff for their continued support.
Additional details are available in the minutes of this meeting.