Ordinances
First Reading
Ordinance 2016-05
This ordinance corrects a Scrivener's error to eliminate the maximum side setback of five feet for the Plaza del Sol at the intersection of Three Oaks Parkway and Corkscrew Road.  This was an error and served no public purpose.  It was requested by the Estero Medical Center in order to build a development adjacent to their property.
Action Item
Selection of Comprehensive Plan consultant
The Village Council approved the Evaluation Committee's recommendation to authorize the Village Manger to negotiate a contract with LaRue Planning and Management Services, Inc., to prepare the first Village-wide Comprehensive Plan.
LaRue is the firm the Evaluation Committee ranked number one out of the five firms that applied to prepare the Village's Comprehensive Plan.  A sixth firm applied but withdrew before interviews were conducted.
Workshop Items
Ordinance 2016-06
Village Manager Steve Sarkozy and Finance Director Lisa Pace gave an overview regarding this ordinance which establishes the personnel policies to serve as a guide for employees and volunteers of Village departments, boards and agencies.
Changes to the Land Development Codes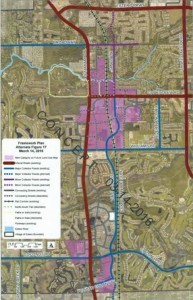 Community Development Director Mary Gibbs stated that comments from the state on the Comprehensive Plan amendments for the Village Center are due to be sent to the Village sometime in the next week or two.
She then reviewed a three-page document listing some of the drafted changes for various sections being proposed to the Land Development Codes (LDC) for the Estero Planned Development district. She explained that the LDCs provide the implementing regulations for the Comprehensive Plan amendments.
She described how a working group, including Village Manager Steve Sarkozy, Land Use Attorney Nancy Stroud, Vice-Mayor Howard Levitan and her, have been working with some of the developers to address the standards on a case by case basis in order to be more collaborative.
Five property owners or their representatives spoke about a variety of items.
The LDCs will be brought before the Planning & Zoning Board on May 17 and before the Council at a workshop on May 18.
Estero – 14 months after incorporation
Councilmember Katy Errington addressed a number of continuing problems which she believes need to be addressed including overnight parking at Walmart, landscaping issues along US 41 and sign wavers along US 41. She praised the Village's Code Enforcement Officer but noted the Village needs to hire a magistrate to handle some of these repeat offenders.
Community Development Director Mary Gibbs stated that a contract has been drafted to hire a magistrate, probably one day a month, to handle repeat violators.
Public Workshop – Capital Improvement Projects
Village Manager Steve Sarkozy stated there will be a public workshop held at 5:30 p.m., Tuesday, May 24, at the Legacy Church, 21115 Corkscrew Road, across from the entrance to the Estero Community Park and Village Hall.
The Village Council will be reviewing Capital Improvement Projects as part of the overall budget process and wants to hear what projects the community believes to be most important so that Council can set priorities and put together a complete plan.
The Capital Projects would be paid from a portion of the unallocated general fund, gas taxes, impact fees, community park impact fees and regional park impact fees.
By identifying projects based on a 7 year term vs 5 years, the projects could be paid on a cash basis instead of borrowing funds.
Public Comment on non-agenda items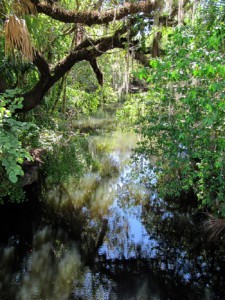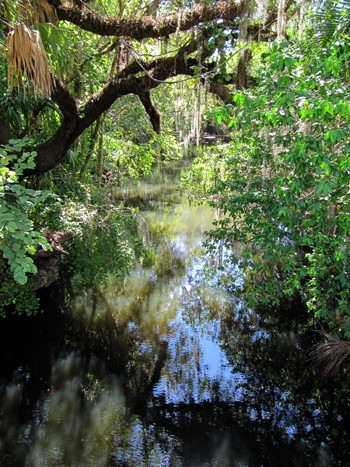 Charles Dauray, Estero Historical Preservation Citizens' Committee Chairman, presented two committee members who gave Council an update on ways the committee is working to preserve and protect Estero's history.
MaryAnn Weenan reported how FGCU has been digitizing and cataloging Estero's historical assets.
Peggy Phillips reported on improvements being made along the Estero River east of US 41, including painting over the graffiti on the railroad bridge, trash pickup and the removal of downed trees floating in the River.  She noted that many organizations, including FGCU and Loewe's, are aiding in this project through grants and donated products and services.
Two residents spoke in opposition to the recent vote for an increase in Council compensation.
Additional information is available in the minutes of this meeting.