The music of Mozart and Arensky will fill the historic Art Hall at the Koreshan State Park at 4 p.m., Sunday, February 26.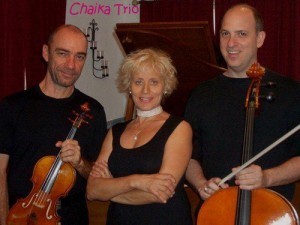 Mozart's Sonata for Piano and Violin in E minor, and Flute Quartet in F major, K 285, and Arensky's piano trio No. 1 in D minor, Op 32 are the featured selections.
Performing artists include Suzanne Kirton on flute; Bella Gutshtein on piano; Boris Sandler on violin; John T. Posadas on viola and Adam Satinsky on cello.
Concert tickets are available at $42 per person; this price includes entrance to the park. Reservations may be made by calling (239) 596-8404 or emailing rcc@rccnaples.org.
Seating in the Art Hall is limited to 90 attendees, which is located at 3800 Corkscrew Road. 
The Estero Concert Series will feature two additional concerts this season, including music by J. Brahms and P. Haas on March 26, and Bach and Shostakovich on April 30. All concerts start at 4 p.m.
Performers for all of these concerts are accomplished classical musicians, several of whom are currently with the Naples Philharmonic Orchestra and other important musical groups around the country.
BACKGROUND
These concerts are presented by Bella Gutshtein and Boris Sandler, artistic directors and founders of the Estero Concert Series.
The venue honors the Koreshan Unity Settlement which considered art and music an integral part of their lives.  The Art Hall was built circa 1905 and was used for lectures, plays and concerts.
Bella Gutshtein became interested in developing a cultural center there and, following reconstruction of the facility, she brought a New York architect to the Hall to ensure that it would provide the proper acoustics for chamber music.  Thus began the Estero Concert Series.