Council approved the first reading of Ordinance No. 2015-17 establishing additional homestead exemptions for people meeting a prescribed criterion (see ordinance).
A resolution was passed approving the Tidewater plat. This project was approved earlier by the Planning and Zoning Board. This is the final process before lots can be sold on the property.  Tidewater is a Del Webb community located at Ben Hill Griffin and Estero Parkway featuring seven home designs.
Resolution No. 2015-75 was passed.  This authorizes the Vice Mayor to act as a signatory on Village accounts in the absence of either the Mayor or Village Manager.
Council Workshop
---
Horizon Council Foundation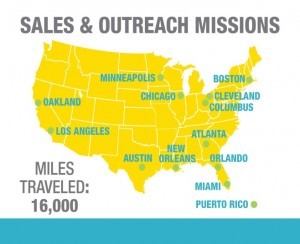 Glen Salyer, Assistant to the Lee County Manager, gave a presentation on the Horizon Council Foundation.  The Foundation is a 501c3 and is able to raise funds for marketing and its website.  It raised $417,500 this year from the private sector to spread the word about economic development, creating better job opportunities for residents.
---
Interlocal agreements
Interlocal agreements with Estero Fire Rescue and San Carlos Fire Rescue have not yet been completed.  These interlocal agreements will provide impact fees for Estero which will be collected when building permits are issued.  Impact fees allow growth to pay for growth, providing improvements to local roads and parks.  Even though Estero does not currently have control over local roads or parks, the monies can be collected to be used for this purpose in the future.  The Village Manager and Director of Community Development will be preparing a resolution for this in the near future.
---
Northern Extension of CR951
Don Scott, Executive Director, Lee County Metropolitan Planning Organization (MPO), gave a short overview of the planning process for County Road (CR) 951.
CR951 starts at Marco Island in southern Collier County and goes north to Immokalee Road.  The Collier County MPO has plans for the extension of CR951 to continue north from Immokalee Road up to Bonita Beach Road in its needs plan, but not in its cost feasible plan.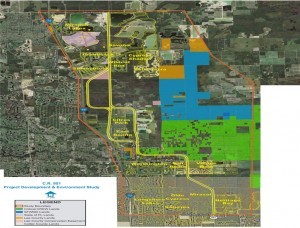 In 2005, there were two proposed CR951 alignments in Lee County around the Edison Farms property, and in 2011 it was proposed to dissect the Grandezza community providing a back entrance to FGCU.  FGCU now has a back entrance road so CR951 is no longer needed.  Scott said the estimated cost for the Lee County extension of CR951 is over $1.1 billion and funding is not available as "there are higher priorities."  However, when the study of Corkscrew Road improvements is conducted, CR951 will be included in that study.
Four residents spoke in favor of removing CR951 from future Lee County MPO plans.
Village Manager Steve Sarkozy will prepare a resolution for the Council's review at the November 18 meeting.
---
Solid Waste Collection
A discussion was held regarding the terms of a proposed interlocal agreement with Lee County for solid waste collection.  Lee County has a contract with debris haulers who show up as soon as a disaster passes in order to remove all debris, and then the County has to apply to FEMA for reimbursement.
---
Public Comment
Estero Council of Community Leaders (ECCL) Interim Chairman Don Eslick talked about the emerging role of the ECCL, a membership network of 35 residential community organizations and affiliated Estero organizations and institutions.
He stated the ECCL monthly meetings act as a "clearinghouse for ideas" where people from all areas of the community can freely discuss each idea or suggestion.  In addition, the ECCL's email distribution list of over 3500 residents, who then forward the emails onto others in the community, help residents to be fully informed about all the issues that impact their quality of life in Estero.
Estero resident Beverly MacNellis stated the "Light up Estero" event will be held at 5:30 p.m., December 5, at the Estero United Methodist Church's parking lot.  In addition, she noted there will be a premiere of a film about Mound Key in Estero Bay on February 20.
Additional details are included in the minutes of this meeting.