Ordinance No. 2016-14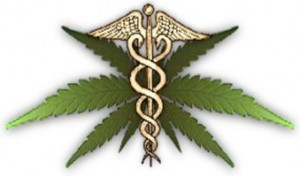 Council approved the first reading for this ordinance establishing a temporary moratorium on cannabis dispensing businesses in Estero.
The state legislature will be establishing the rules and regulations for such businesses when they meet in the March – May timeframe.
Action Items
Resolution No. 2016-35
This resolution was adopted approving the fourth and final budget amendment for FY 2015-2016.
Resolution No. 2016-36
This resolution was approved amending Resolution No. 2016-09 adopting Personnel Policies.  This resolution clarifies the effective date of October 1, 2015, for vacation and retirement contributions.
Southwest Florida Regional Planning Council

A representative spoke about this organization which includes representatives from six counties and 17 different municipalities.  The organization serves in an advisory position with the state regarding growth management issues, performs Comprehensive Plan reviews, and provides grants to communities, along with performing other functions.
Council voted to become a member, the first year as a complimentary member, and to have Councilmember Jim Wilson serve as the liaison to the organization.
Comprehensive Plan amendment transmittal and rezoning ordinances
Ordinance No. 2016-15
This was the first reading of this ordinance approving an amendment to the Village Transitional Comprehensive Plan.  This adds Policy 19.3.4 providing for the option to convert a commercial planned development of not more than 5.5 acres to residential planned development.
Council voted 4 – 1 in favor of this ordinance.   A second reading will be conducted at a future meeting.
Ordinance No. 2016-16

This was the first reading of this ordinance approving a rezoning from commercial to residential to allow a 60-unit student housing development called The Reef II at Three Oaks Parkway and Estero Parkway. Presentation
Village Manager's Report
Village Manager Steve Sarkozy reported that four firms are being evaluated to provide a Village-wide stormwater master plan.  The committee will bring their recommendation to the December 7 Council meeting.
Additional details are available in the minutes of this meeting.  Residents may also view the archived meeting by going to the Village website http://estero-fl.gov/council/watch-meetings-online/.
The next meeting will be at 9:30 a.m., Wednesday, December 7, 2016.