State Representative Ray Rodrigues gave a presentation regarding legislation he is co-sponsoring with State Senator Garrett Richter regarding the regulation of fracking in the state of Florida.
Rodrigues stated he became interested in the subject in 2012 when he read about the fact that there are 50,000 acres of land between Lee, Collier and Hendry which are considered fertile ground for fracking.
He stated his bill requires that there be no fracking in the state until a $1 million, one-year long scientific study is conducted to determine whether it is safe to frack in Florida. This study would also be peer reviewed.
In addition, his bill would increase access for inspection of the wells by the Department of Environmental Protection and fines against oil companies would be increased.
Rodrigues stated that regulation of fracking belongs in the hands of the state; his bill would preempt village authority to regulate the oil industry.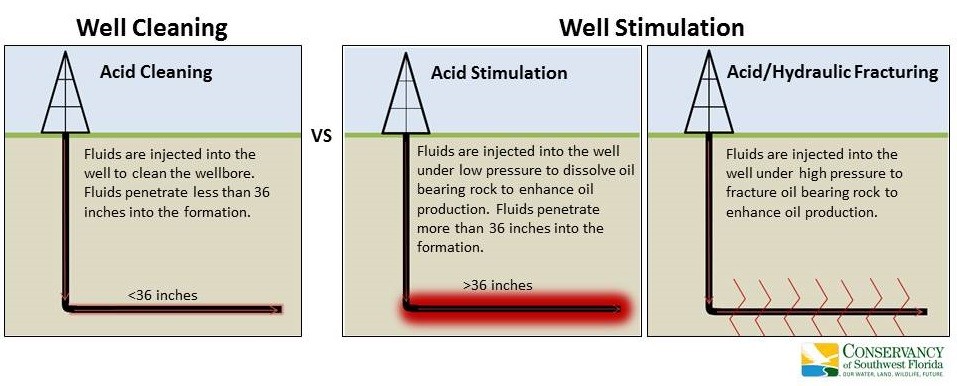 Representatives of the Conservancy of Southwest Florida, environmentalists and concerned citizens from Estero, Bonita Springs, Naples, Ft. Myers and Pine Island spoke of the risks associated with fracking, in particular to our drinking water supply.
Many expressed concerns that this technology cannot be used safely in Florida due to its unique geology.  In addition, fracking uses large amounts of water mixed with publicly undisclosed chemicals, so the water cannot be reused in any way.
All residents spoke in favor of the Village Council adopting an ordinance banning fracking within the Village of Estero.
Village Attorney Burt Saunders will have the ordinance prepared for Council to review at the December 2 meeting and vote upon at the December 16 meeting.
Further details are available in the minutes of this meeting.