A public information workshop was conducted for two proposed developments in the Village of Estero.  These workshops are conducted so that residents can be made aware of proposed developments. No decisions are made during these workshops.
Florida Veterinary Referral Center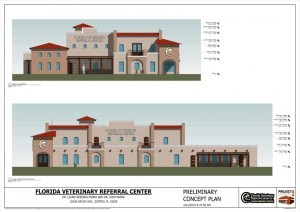 The Florida Veterinary Referral Center, currently located at 9220 Estero Park Commons Blvd., is proposing to build a two-story, 16,000 square foot animal clinic on the east side of Three Oaks Parkway just north of Corkscrew Road.
Medical Director Dr. Joshua Parra stated that the emergency hospital provides many unique services to the region that other veterinarians cannot provide.  Among them are 24/7 critical care and emergency services, radiology, internal medicine, surgery and oncology.
The Reef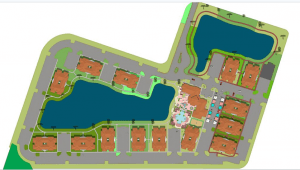 The Reef is a proposed FGCU student housing project located on the northeast corner of Three Oaks and Estero Parkways.
The development will provide 168 apartments in three-story, earth-toned, mission style buildings.  It will have a gated entrance, a clubhouse with a pool, gym, and private study areas.
Autumn Leaves of Estero
Autumn Leaves of Estero is a memory care facility currently under construction at US 41 at Lyden Drive (across from Coconut Point Mall).
The developer asked for approval to change their originally approved monument sign.  The Department of Transportation recently placed a bus stop and railings in that location which would obstruct the sign's visibility.  The board approved this change.
Additional details are available in the minutes of this meeting.