Council responds to residents' requests, no early voting in 2017

Estero residents overwhelmingly favored eliminating early voting in their responses to Council's request for feedback on whether to spend additional money for early voting for the Estero election in March 2017.
While there was conflicting information from the Lee County Supervisor of Elections regarding the actual costs, Council listened to residents' wishes and voted against this option.
The March 7, 2017, Estero election will include voting by mail and on election day. The initial two-year terms of three Councilmembers will expire at that time.  Following that election, all Councilmembers will serve four-year terms which will be staggered so that Estero elections will be held every two years.
Resolution No. 2016-31
This resolution adopting a fund balance policy was approved as amended, changing "if the unassigned fund balance falls below 4 months…" instead of 2 months.  (Resolution)
Resolution No. 2016-32
This resolution was adopted, setting very conservative policies to protect the Village's capital.  (Resolution)
Public Hearing
Coconut Point Honda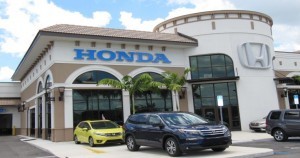 Council voted to remand back to the Planning & Zoning Board the request from Coconut Point regarding placement of their monument sign.
Community Development Department Director Mary Gibbs told the applicant their temporary signage would be extended until the Planning & Zoning Board has an opportunity to address their request again.
Workshop
Estero's takeover of roads and road maintenance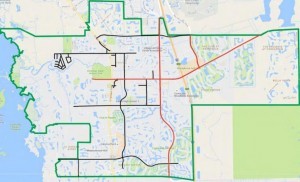 Village Manager Steve Sarkozy and Assistant to the Village Manger Kyle Coleman gave a presentation on the proposed roads to be assumed and the maintenance responsibilities associated with taking the roads over.
The discussion reviewed 25.05 total lane miles to be assumed.  Lee County will retain Ben Hill Griffin Parkway, Corkscrew Road, Imperial Parkway and Three Oaks Parkway.
The Village plans to provide a higher level of maintenance than currently is provided by the County, including more frequent grass cutting and improved landscape maintenance.
Village Attorney Burt Saunders will check the proper procedure for transitioning the roads to Estero, which could occur as early as January. (Presentation)
Capital Improvement Program
Council has agreed in the past that the first priority for the Capital Improvement Program would be improvements to Estero Parkway.  Village Manager Steve Sarkozy will seek professional design services to determine an optimal design for the Parkway.
Council will review the list of additional projects proposed by Estero residents and will prioritize the list in the near future.  (Presentation)
Medical Marijuana Dispensaries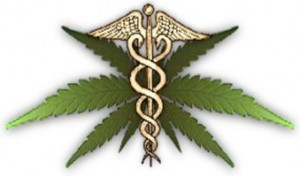 Village Attorney Burt Saunders will prepare an ordinance placing a one-year moratorium to temporarily ban marijuana dispensaries in Estero.  He will also prepare an ordinance setting standards and limitations on the number of dispensaries to be allowed in Estero should this amendment be passed in the November election.
Stormwater Master Plan
On October 12, a request was issued for consultants to prepare proposals for a stormwater master plan.  The committee reviewing the proposals consists of Steve Sarkozy, Kyle Coleman, Mary Gibbs and Lisa Pace.
It is expected to take more than one year to complete the plan.
2017 Village Council Meetings
Council will take their vacation August 6 through September 2, 2017.
Public Comment on non-agenda items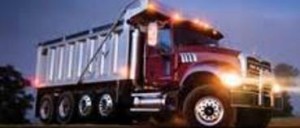 Bob King, a resident of Bella Terra, spoke about the anticipated problems associated with the Naples beach renourishment program which is scheduled to start in November.  It has been reported there will be 6,000 one-way truck trips from the Stewart Mine in Immokalee traveling down Corkscrew Road to I-75 making their way to 5 beaches, including Marco Island.  The trucks are scheduled to run from dawn to dusk six days a week for two months, excluding the weeks of Thanksgiving and Christmas.
According to the Naples Daily News, "The (Collier) county is showing no signs of turning back to traditional dredging. Beach managers are planning to solicit bids from inland sand mines for a five-year contract to supply sand."
Mayor Nick Batos and Village Manager Steve Sarkozy will compose a letter to both Lee County and Collier County Commissioners asking for their support again in making sure law enforcement is available to enforce the speed limit, trucks are checked for safety and trucks use Corkscrew Road only to the intersection of Alico Road, as they did in 2014.
Additional details are available in the minutes of this meeting.  Residents may also view the archived meeting by going to the Village website http://estero-fl.gov/council/watch-meetings-online/.
The next meeting will be at 9:30 a.m., Wednesday, November 2, 2016.