The Board unanimously approved recommendation of the subdivision plat for the Hertz Corporation, indicating the buildings were built in accordance with the development order.  This is the final paperwork associated with the construction of the Hertz Corporate headquarters.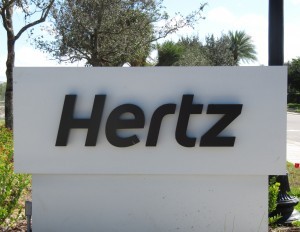 Thomas Mclean, vice president, Hole Montes, Inc., stated that Hertz employees will be moving from their temporary offices in Bonita Springs and Naples into the new offices in Estero, starting October 27.
Estero United Methodist Church Carnival
The application for a special event and temporary permit for the annual Estero carnival was approved.  The carnival is planned for November 19 – 22, 2015, at US 41 and Lord's Way, from 5 p.m. – 11:30 p.m., Thursday, Friday, and Sunday, and from noon to 11:30 on Saturday.  The church expects 500-700 people to attend daily.
Germain Arena RV Show
The temporary permit for an RV Show at the Germain Arena was approved.  The show will offer an opportunity to view the latest models of recreational vehicles in an informal setting.  Hours of operation are 10 to 5, October 30 through November 1, 2015.
Legal Issues Associated with Comprehensive Planning
Land Use Attorney Nancy Stroud described some of the legal aspects associated with comprehensive planning for members of the Board.  (See Presentation)
Additional details are available in the minutes of this meeting.