Public Information Workshop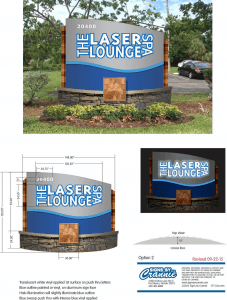 A public information workshop was held for the Laser Lounge Spa's application for a permanent monument sign.  This facility is located at 20400 Trailside Drive and US 41.  They are also asking for a setback deviation from 15 feet to 5 feet for the sign due to low visibility caused by the tree line.
Public Hearings
The Coconut Retail Center application, located at Lyden Drive and US 41 across from Coconut Point Mall, was approved with the condition that the palm tree height be increased from 10 foot tall to the Estero standard height of 12 – 14 foot tall.  The multi-tenant building will include retail uses and a dine-in restaurant.
A representative from Aluminum Plus was given approval for a new monument sign for Shell Station at Miromar Outlets, with the condition that the banding go all the way across the top and lower section of the sign and the lower section of the sign be painted red to match the top and sides of the sign.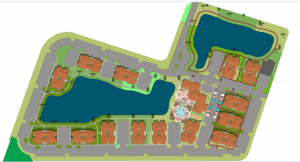 Representatives from McHarris Planning & Design were given approval for the addition of a clubhouse, modification of building appearance and site plan revisions for The Reef, with three conditions including a stub out to the adjacent out parcel to allow for connectivity.
The Reef is a proposed FGCU student housing project located on the northeast corner of Three Oaks and Estero Parkways.
Additional information is available in the minutes of this meeting.