FGCU Bower School of Music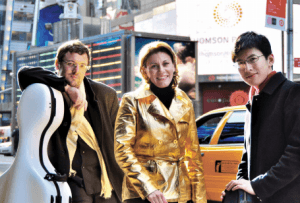 The Manhattan Piano Trio will perform at 7:30 p.m., Friday April 5.  Hailed by critics as "a grand departure from the usual" (News Herald), the Manhattan Piano Trio is one of the most creative, exciting, and dynamic young ensembles in America. Now in its 13th season, MPT has been among the busiest groups in the classical music scene, having performed hundreds of concerts for enthusiastic audiences in almost 40 states. The Sarasota Herald-Tribune said "one seldom is privileged to enjoy music of such a wide range of styles performed with self-effacing skill and relaxed assurance."
The 50 piece Symphony Orchestra concert will be held at 3 p.m., Sunday, April 14 at the U. Tobe Recital Hall.  FGCU is located at 10501 FGCU Blvd., phone 239-590-1000, website:
https://www.fgcu.edu/cultureandcommunity/performingandvisualarts.aspx
South County Regional Library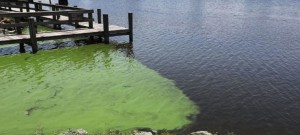 On Thursday, April 4, 2 – 3 p.m., the Sanibel Sea School is offering a presentation on Harmful Algal Blooms, including red tide, blue green algae, and red drift algal, helping attendees to sort out the colors, names and threats of these ocean events.  Registration is requested.
Gather in the Library Garden from 2 – 3 p.m., Saturday, April 6 to listen to a musical performance by local musician Tommy Barr. Bring a folding chair or blanket and hear the Best of Old Time Rock-and-Roll and more.

Citizens Science Program, 10 – 12 p.m., Saturday, April 13 – You are an important part of the puzzle, providing a new perspective of the clouds that NASA satellites do not have, looking up. NASA is excited for you to start collecting data through this updated cloud protocol featuring NASA satellite comparison!
In this hands-on interactive program you will learn how to become a citizen scientist for NASA! You will be taught how to use the GLOBE Ap to record and submit your observations to NASA, and demonstrate some of the conditions you might see. Tablet devices will be provided.
GLOBE Observer is an international network of citizen scientists and scientists working together to learn more about our shared environment and changing climate. Since GLOBE Observer is part of the GLOBE Program, citizen scientists are also providing data for student research, strengthening science education.  You can learn more about NASA and the GLOBE program here: https://observer.globe.gov/.  The Library is located at 21100 Three Oaks Parkway, phone (239) 533-4400.  Check the library's website for other events here: http://leelibrary.librarymarket.com
Estero Historical Society

The Society's Annual Pioneer Picnic will be held at 2 p.m., Saturday, April 13 at the Cottage.  Pioneer descendants will provide stories of days gone by.  You will also have an opportunity to tour both historical buildings and meet the head docent, Marlene Fernandez.  Bring a covered dish and dessert to enjoy.
The Cottage is located in the Estero Community Park at 3800 Corkscrew Road, 239-272-1911, https://esterohistoricalsociety.com.
Florida's Annual Gopher Tortoise Day at Koreshan State Park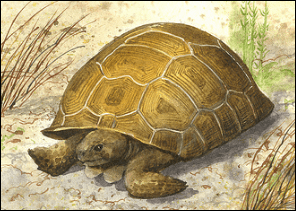 On Wednesday, April 10, 10 a.m. – 12 p.m., Koreshan State Park, Florida Fish and Wildlife Conservation Commission (FWC) and Conservancy of Southwest Florida will celebrate the 3rd Annual Florida Gopher Tortoise Day.
You can help celebrate Florida's only native tortoise by discovering more about these magnificent creatures and what you can do to help ensure their conservation throughout Florida as well as in your own backyard.  The goal of Gopher Tortoise Day at Koreshan State Park is to increase awareness and appreciation for these long lived, gentle reptiles through educational programs, fun activities, informative handouts, and opportunities to observe these amazing tortoises throughout the park.
The Gopher Tortoise Talk & Walk will be led by Park Naturalist Dr. Pamela Jones-Morton. Starting time will be 10 a.m. with The Life and Times of Gopher Tortoises. The following session will be led by Tonya Zadrozny from Arx Wildlife Hospital of the Conservancy of Southwest Florida. She will explain common injuries and how they treat Gopher Tortoise patients, plus what the public can do to help prevent the injuries from occurring in the first place.  These sessions will be followed by a walk through the park focusing on identifying burrows (active and inactive) and meeting with Kelly O'Connor, Southwest Region Gopher Tortoise Conservation Biologist from Florida Fish and Wildlife Conservation Commission.   She will have a camera set inside a burrow so that the internal features and possibly a Gopher Tortoise sighting might occur!!!   Gopher Tortoises are increasingly active now through May, leaving their underground burrows in search of spring greenery to eat and, in many cases, a mate. Reservations are requested.
Koreshan State Park is located at 3800 Corkscrew Road.  Contact the Ranger Station at 239 992-0311 or visit https://www.floridastateparks.org/parks-and-trails/koreshan-state-park.
Coconut Point Mall
There are many activities at the Mall in April, starting with Dog's Nite Out…Bring your pet to play at this doggy social hour. Enjoy activities, vendors, exclusive offers and much more on Thursday, April 4, located between Bokamper's Sports Bar & Grill and Rodizio Grill from 6 p.m. – 8 p.m.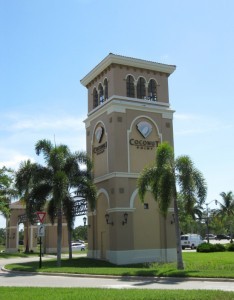 Plan on Breakfast with Bunny on Saturday, April 13, from 9 a.m. – 10:30 a.m. at California Pizza Kitchen.  $12 per person includes Breakfast Pizzas for adults and CPKids Meal for kids. Featuring goody bags, raffle prizes, and all kids can take pictures with the bunny.  Reserve your spot by 4/10/19 – call 239-498-7667 or email CPK0257@cpk.com
Local Roots Farmer's Market provides delicious, locally sourced goodies on Thursdays 9 a.m. – 1 p.m. through April. The location is in the parking lot between Panera and Olive Garden in Coconut Point.
For more information, call the mall management office at 239-992-9966 or go to their website here: https://www.simon.com/mall/coconut-point/news-and-events.
Miromar Outlets – Breakfast with the Easter Bunny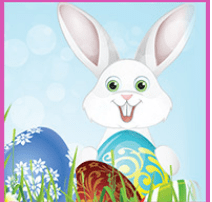 Kids are invited to come have breakfast and meet the Easter Bunny from 9 – 10 a.m., Saturday, April 20. Breakfast is for children only, $5 per child. Coffee will be available for adults. Reservations are required. (888) 548-0760.
Then, from 11 a.m. – 5 p.m., you may have your photo taken with the Easter Bunny by Dick Parrish Photography.
Miromar Outlets is located at 10801 Corkscrew Road.  See their website for additional events here: https://www.miromaroutlets.com/events/
Lee Health at Coconut Point – Healthy Life Center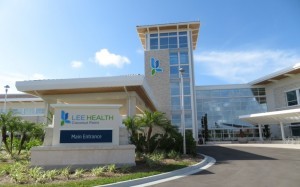 Lee Health will conduct a day of relaxation, rejuvenation and renewal during their Mind & Body Yoga Retreat, 7:45 a.m. – 3 p.m., Saturday, April 13. $50 per person, all classes included. Reserve your spot: 239-468-0050.
View the April calendar to see all of the available classes and educational programs including ancient grains and Persian cooking demos, zumba, aging in place, preventing and detecting skin cancer and more.
The Healthy Life Center is located at 23450 Via Coconut Point,  http://www.leehealth.org/coconut-point/index.asp.
Florida Blue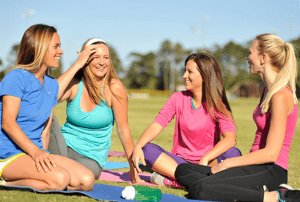 Florida Blue is offering classes in weight management, Tai Chi and upbeat chair yoga throughout the month, as well as Conversations with Care regarding chronic illness and depression on Tuesday, April 16 at noon.
Florida Blue is located at 8041 Plaza del Lago Drive in Coconut Point, 239-494-3460, https://scheduler.floridablue.com.
April Council, Planning & Zoning Board and Design Review Board meetings scheduled for April 3, 10, 16, 17, 24 https://estero-fl.gov/