South County Regional Library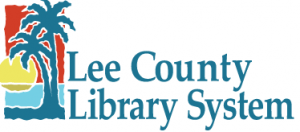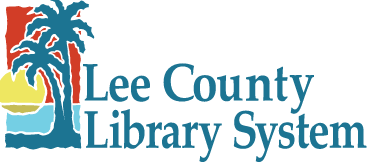 The Library's Foreign Film Series will feature "In Syria" at 2 p.m. – 4 p.m., Thursday, August 15.  This movie, with subtitles, is described as featuring a woman trapped inside her house in a city under siege who turned her flat into a safe harbor for her family and neighbors trying to protect them from the war outside.
At 10 a.m., Monday, August 19, you and your baby will learn new nursery rhymes and fingerplays, sing, read books and dance. It is a wonderful opportunity to meet other parents and babies in the neighborhood.  An informal playtime will follow the program.
The Friends of South County Library are holding their regional book and media sale through this month as well.
You may call the Library for information about these and other activities: 239-533-4400.
Miromar Outlets Mall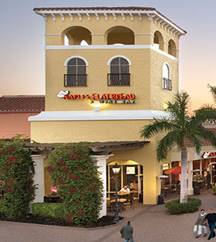 Summer Giveaway Series – Select Friday nights starting at 6:30 p.m. at Naples Flatbread Kitchen & Wine Bar.
Tricky trivia questions tests even the best of music buffs as they compete for concert and show tickets at Hertz Arena. The winner will also receive a $100 Miromar Outlets gift card.
On Friday, August, 9, win tickets for the Julio Iglesias concert on September 20 at 8 p.m.  On August 23, win tickets to Alabama in concert on October 18 at 7 p.m.
The Summer Giveaway Series is presented by Spotlight Entertainment and Hertz Arena. Call the Mall Office at 239.948.3766 with any questions.
Florida Blue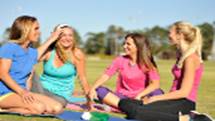 Florida Blue is offering Senior Stretch at 10 a.m., Thursdays, August 1, 8 & 15 and 22.  This class will focus on total body and core strength while incorporating balance moves and stretches.  It's a perfect way to improve overall flexibility while increasing stability.
Learn ways to prevent and protect yourself from heart disease through healthy lifestyle changes at 2 p.m., Saturday, August 24.  A complimentary lunch will be provided.
Check out Florida Blue's many activities located at 8041 Plaza del Lago Drive in Coconut Point, 239-494-3460.
Lee Health – Healthy Life Center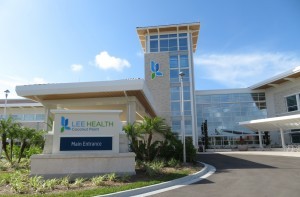 Lee Health at Coconut Point plans numerous events each month.  During August, they will be offering programs covering preventative screenings, fitness, nutrition, health and wellness.
There will be a seminar on therapeutic stretching, acupuncture for seasonal allergies and a discussion of how to know when it's time to move.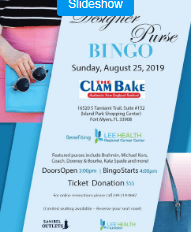 Lee Health is sponsoring a Designer Purse Bingo fundraising event starting at 3 p.m., Sunday, August 25 at the Clam Bake, 16520 S. Tamiami Trail (Island Park shopping center).  Ticket donation is $55 benefiting the Lee Health Regional Cancer Center.  Call 239-214-0687.
There are many more activities planned at Lee Health at Coconut Point, which is located at 23450 Via Coconut Point.  Call the Lee Health Healthy Life Center at 239-468-0050 for further details and reservations.
Koreshan State Park

Wednesday, August 28 – Join a Florida Master naturalist for a Grub Club experience on gopher tortoises. Discover just how fascinating this ancient species is. They are fun to watch, but we must never lose sight of the fact that they are endangered. This discussion will touch on behaviors, anatomy and fun facts, and the opportunity to hold and see the shells of specimens that lived in Koreshan State Park.
The Grub Club runs from 12 noon to 1 p.m. at the picnic pavilion.  Bring your lunch and join the fun; this event is free with park entrance fee of $5 per vehicle with 2-8 occupants, $4 per single-occupant vehicle, and $2 for pedestrians and bicyclists.
The Farmers Market and native plant sale, 8 a.m. – 1 p.m. every Sunday, offers local and organic produce, fresh seafood, unique crafts, local honey, and native plants.  In addition, native plant experts are on hand to help answer your questions and teach you all about the benefits of adding native plants to your landscaping.
The Koreshan State Park is located at 3800 Corkscrew Road.  For more information, call 239-992-0311.
Estero Planning & Zoning Board and Design Review Board meetings are scheduled for August 14, 20, 28 https://estero-fl.gov/