Light Up Estero – Estero Community Park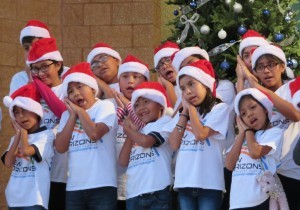 The 5th annual "Light up Estero" Christmas program will be held at the Estero Community Park from 4 – 7 p.m., Saturday, December 1.
This special event is sponsored by the Rotary Club of Estero and will feature music, a food truck and family activities.
Music will be provided by high school bands and the New Horizons of Southwest Florida Children's Choir shown here.  Lighting of the tree will happen around 6:30 p.m. followed by the arrival of Santa on an Estero fire truck.  Santa will sit on the stage and invite children to join him for a photo.
The event is free but a donation of nonperishable food or canned goods is requested.  Cash donations are also welcome, with proceeds going toward scholarships to deserving Estero High School students.
Don't forget to bring a chair or blanket to sit on to enjoy this special event.
Old Fashioned Holiday Bazaar – Koreshan State Park

The Park will hold its 2nd annual Old-Fashioned Holiday Bazaar from 8 a.m. – 4 p.m., Sunday, December 2.  You'll be able to shop over 100 booths of creative crafts, beautiful art and more.
Children can enjoy exploring Santa's workshop, photos with Santa, storytime with a Lee County Librarian and winter carriage ride.  All may enjoy the music and food in the Settlement Area.
FGCU's TheatreLab – Junie B. in Jingle Bells, Batman Smells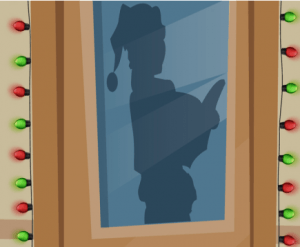 Special performances on Friday, Saturday, Sunday, December 7 – 9 at 6:30 p.m. at the Market Plaza Stage at Gulf Coast Town Center; these performances will be free and open to the public .
Junie B. Jones, First-Grader, is super-excited about the upcoming Holiday Sing-Along and Secret Santa gift exchange at her school. Too bad tattletale May keeps ruining all of Junie B.'s fun, so, when Junie B. draws May's name for Secret Santa, she comes up with the perfect plan to teach her nemesis a lesson!
Photos with Santa & Mrs. Claus – Miromar Outlets Mall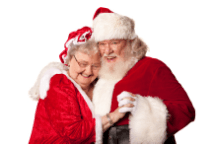 Bring the kids and make an everlasting memory and receive a free photo with Santa and special guest Mrs. Claus, Friday, Saturday, Sunday, December 14 – 16
Miromar Outlets Mall is located at 10801 Corkscrew Road, 239-948-3766, https://www.miromaroutlets.com/events/.
Estero Historical Society Annual Christmas Luncheon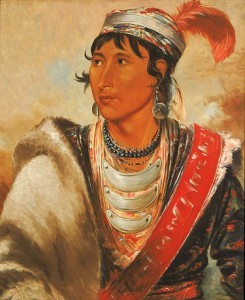 Enjoy the best history lesson you have ever heard on the Seminole Indians presented by guest speaker Mathew Griffin, a Black Seminole Indian.
This year's luncheon will be held from 11:30 – 2 p.m. on Friday, December 14 at the Villages of Country Creek Clubhouse.  Tickets are $30.  Reservations are required by December 5 and can be made on-line on their website: https://esterohistoricalsociety.com/event/annual-christmas-luncheon-dec-14/.  Call 239-272-1911 with any questions.
"An Evening under the Shadow Wood" – help support Estero culinary students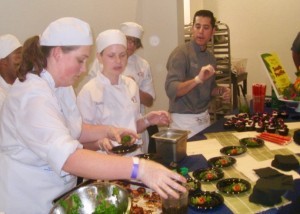 The third annual fundraiser for the Estero High School Culinary Program will be held at 6 p.m., Monday, December 17, at the Shadow Wood Golf & Country Club.
This unique dining experience will generate funds to send the high school competition team to Orlando to compete in the Florida ProStart state culinary competition as well as expand this premier Estero High School Culinary Program.
The students will offer a special treat, conducting a full, one-hour competition team demonstration where they will create their signature three-course meal in front of their guests during the cocktail hour.
There will be live music and both live and silent auctions.  Dinner will feature filet mignon accompanied by a signature salad and a trio dessert.
Tickets are $75 per person and are available here or go to Squareup.com/store/estero-high-culinary.
South County Regional Library – Rocking & Rolling!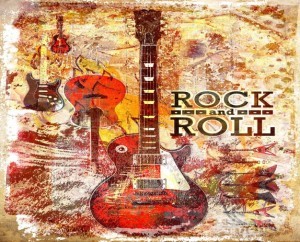 On Wednesday, December 19 from 2 p.m. – 3 p.m., you're invited to go to the Library Garden to listen to David Hunter, performing popular hits like Paul Simon, Tom Petty, The Beatles and The Rolling Stones.  Bring a chair or blanket to sit on and get ready for some great music.  This event is sponsored by The Friends Group of South County Regional Library, Inc.
During inclement weather, outdoor concerts will be moved inside to the Meeting Room.  No registration is needed.
Coconut Point Mall – Breakfast with Santa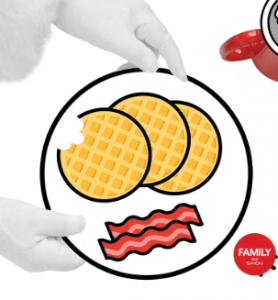 You may join Santa for breakfast on Saturday, December 22, from 9 a.m. to 11 a.m. at Bokamper's Sports Bar & Grill.  Featuring a performance by Dance Impact! Learn more & RSVP your spot: https://www.eventbrite.com/e/breakfast-with-santa-at-coconut-point-mall-tickets-51821401206