Light up Estero on December 7, 2019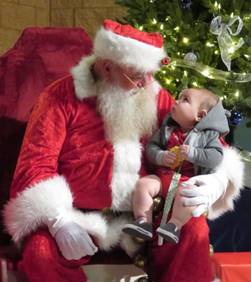 The 6th annual Light up Estero is scheduled for 4:30 – 6:30 p.m., Saturday, December 7, at the Estero Community Park.
There will be children's activities and food trucks available starting at 4:30 p.m.  Holiday music will be performed by the New Horizons of Southwest Florida Choir and the Estero High School Jazz Band.  Santa and Mrs. Claus will arrive via an Estero Fire Rescue truck with sirens blaring, followed by the tree lighting.
This special community event is sponsored by the Rotary Club of Estero. The park is located at 9200 Corkscrew Palms Blvd.
Koreshan State Park's 3rd Annual Old-Fashioned Holiday Bazaar December 7 & 8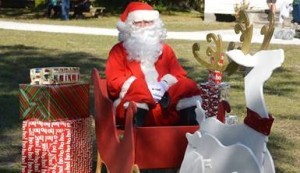 The Park will hold its 3rd annual Old-Fashioned Holiday Bazaar on Saturday and Sunday, December 7 & 8.  You'll be able to shop booths of creative crafts, beautiful art and more.
Children can enjoy exploring Santa's workshop as well as have their pictures taken with Santa.  You may wish to drop off unwrapped new toys at his workshop.  The toys will go to Lutheran Services Florida.
In addition, you may start your Tuesday morning or Thursday afternoon with a rejuvenating yoga class in the park's beautiful natural setting.  These classes are open to all levels.  Call Laura Baughman, 941-208-2336 for time and fee.
These are just a couple of the many activities planned during December at the park, which is located at 3800 Corkscrew Road.  Call the Ranger Station for additional information about on-going activities at 239-992-0311.
Estero Historical Society Annual Christmas luncheon – December 13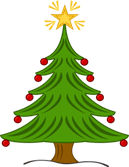 The Estero Historical Society is inviting residents to their annual Christmas luncheon to be held at 11:30 a.m. – 1:30 p.m. on Friday at the Villages of Country Creek clubhouse.  The meal selection is either roasted turkey or salmon.  Tickets are $32.  You may call the Cottage at 239-272-1211 for information and reservations.
The Villages of Country Creek is located at 21131Country Creek Drive.
"An Evening under the Shadow Wood" on December 16

The fourth annual fundraiser for the Estero High School Arts Program will be held at the Shadow Wood Country Club at 6 p.m., Monday, December 16.  Guests will be treated to fine food, music, and art presentations created by the students.
All proceeds from this event are going directly to the Arts programs at Estero High School to help purchase supplies, technology, and resources.  Individual tickets are $85.
Shadow Wood Country Club is located off of Coconut Road at 22801 Oakwilde Boulevard.
Photos with Santa & Mrs. Claus – Miromar Outlets Mall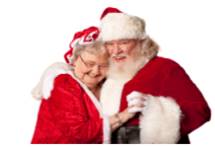 Bring the kids and make an everlasting memory and receive a free photo with Santa and special guest Mrs. Claus, every day starting at 10 a.m. from November 29 through Monday December 23.
Miromar Outlets Mall is located at 10801 Corkscrew Road, 239-948-3766
Photos with Santa – Coconut Point Mall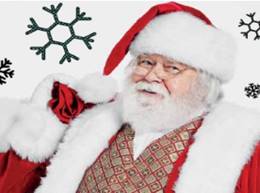 Santa will be in the "Santa House" waiting to take pictures with your children.  You may also wish to have a photo taken of your pet with Santa. His house is located in front of Brighton Collectibles on Fashion Drive.
Times and dates vary, so you'll need to check out their website where you can skip the line and reserve your FastPass to see Santa.
South County Regional Library – Rocking & Rolling!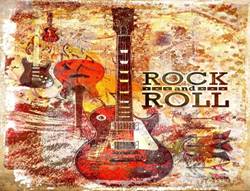 On Wednesday, December 18 from 2 p.m. – 3 p.m., you're invited to go to the Library Garden to listen to David Hunter, performing old time rock and roll hits.  Bring a chair or blanket to sit on and get ready for some great music.  This event is sponsored by The Friends Group of South County Regional Library, Inc.
During inclement weather, outdoor concerts will be moved inside to the Meeting Room.  No registration is needed.  You may call the Library for information about these and other activities: 239-533-4400.
FGCU – 13th Annual Empty Bowls Soup Lunch December 6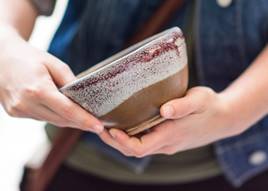 The 13th annual empty bowls soup lunch will be held at 11:30 a.m., Friday, December 6, and continues until the soup or bowls run out.
There is a $15 per person donation suggested; proceeds support the food pantry at the Interfaith Charities of South Lee.
The 19th annual pottery sale starts at 10 a.m. in the Arts complex courtyard.
FGCU is located off of Ben Hill Griffin Parkway.
Lee Health at Coconut Point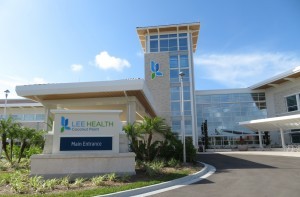 Lee Health at Coconut Point now offers Pilates.  This class is taught by a physical therapy assistant and open to all levels.
During December, there will be a cooking demonstration of healthy appetizers for the holiday season, a culinary workshop on pasta making and one on immune-boosting foods, among others.
Lee Health is also holding an anniversary celebration and holiday open house from 2 – 4 p.m., Tuesday, December 3.
These are just some of the many activities scheduled in December.  Lee Health Coconut Point is located at 23450 Via Coconut, 239-468-0050.
Estero Council, Planning & Zoning Board and Design Review Board meetings are scheduled for December 4, 11 and 17 https://estero-fl.gov/