Miromar Outlets Mall – Car Cruise-in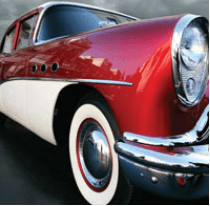 See your favorite classic, exotic and custom cars from 11 a.m. – 3 p.m., Sunday, February 3 lakeside near the WINK Playland.
The event is presented by Cool Cruisers Car Club of Southwest Florida.
Miromar Outlets is located at 10801 Corkscrew Road.  See their website for additional events here: https://www.miromaroutlets.com/events/.
125th anniversary of Koreshan State Park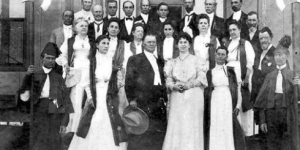 Koreshan State Park will celebrate the 125th anniversary of the Koreshan Unity Settlement moving from Chicago to Estero with a festival featuring music, a Cyrus Teed look-alike contest, presentations, historic tours and food vendors from 8 a.m. – 12 noon on Saturday, February 9.
The park is located at 3800 Corkscrew Road.  See their website for additional events: https://www.floridastateparks.org/events?f%5B0%5D=park_trail_event%3A143&keywords=&f%5B0%5D=park_trail_event%3A143&page=1.
Estero High School – Make-A-Wish

Estero High School will be raising funds for the Make-A-Wish of Southern Florida in order to pay for a child's wish.  They are the only school in southwest Florida to host a Wish Week for Make-A-Wish, which grants the wishes of critically ill children.  The entire school community will conduct different fundraisers to raise the $6,000 necessary to pay for one wish.
This year, the high school will hold its 3rd Annual Wish Week February 9-15, 2019. During this week, they will hold individual fundraisers and activities like dress up days, an ice cream sale, a coin drive, and a pep rally where they will do a Wish Celebration or a Wish Reveal.
A chili cook-off celebration with a silent auction, games, and music will culminate the week.  They also will be looking for support from the local business community.
An Afternoon with Calusa – Estero Historical Society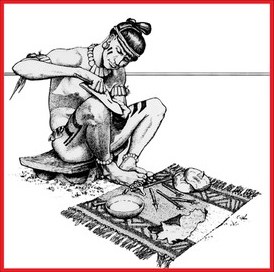 Charles LeBuff is a proficient writer about the Calusa Indians and has written many books on the subject.
There will be a raffle/door prize which is an autographed book written by Charles.  You will also have the opportunity to purchase autographed books and meet the author.
This meeting is free and open to the public.  It will be held at 2 p.m., Monday, February 11, at the Cottage located in the Estero Community Park, 9200 Corkscrew Palms Blvd.  Call 239-272-1911 with questions.
Lee Health at Coconut Point – Healthy Life Center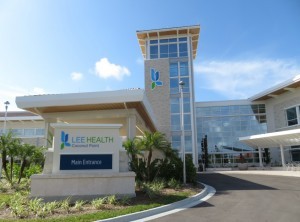 In February, the Healthy Life Center offers a variety of opportunities for residents, including everything from a Group Healthy Life Program to Valentine card making class.
As an example, at 11 a.m., Monday, February 11, you may attend a Greek Cuisine cooking demonstration, or, from 3 – 4 p.m., they will provide a presentation on Voice & Communication for people with Parkinson's disease.
The Healthy Life Center is located at 23450 Via Coconut Point.  You may call them at 468-0050 or go to their website: http://www.leehealth.org/facilities/healthy-life-center.asp.
Conversations with Care: Food and Cancer Prevention, Is there a Link?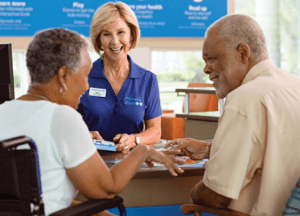 At 2 p.m., Tuesday, February 12, Florida Blue will discuss the nutrition guidelines for cancer prevention to help you reduce your cancer risk with your food choices. A complimentary lunch will be provided.
Florida Blue is located at 8041 Plaza del Lago Drive in Coconut Point Mall.
Songwriters at the Library – South County Regional Library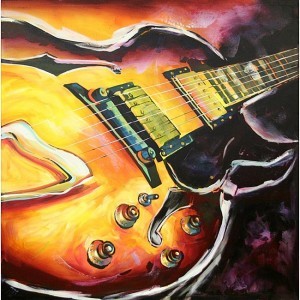 Joyce Knake, Alan Bradford and Bill Steel will perform 2 p.m. – 3:30 p.m., Saturday, February 16.
Joyce, who plays guitar and banjo, continues to amaze all with her original songs; Alan is a unique guitarist and an old soul singer/songwriter, and Bill draws from his travels through Central America as the source for his songwriting.
This concert is free and open to the public at the library which is located at 21100 Three Oaks Parkway. Check the library's website for other events here: http://www.leegov.com/library/events/SouthCounty.
Viola, piano & clarinet concert – FGCU Bower School of Music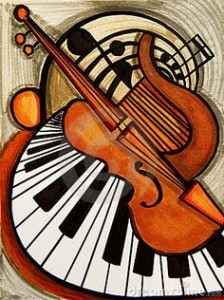 This concert will feature Jonathon T. Posadas on viola, Michael Baron on piano with Paul Votapek on clarinet.
John T. Posadas enjoys a busy career as a performer and educator.  He has performed throughout the country and abroad with appearances at the Kennedy Center, Tanglewood, Aspen, Santa Fe, and Chautauqua. He is currently the violist for the Baumer String Quartet and the Ars Nova String Trio. He previously held the principal violist position with the Naples Philharmonic Orchestra. Paul Votapek, instructor of clarinet and principal clarinetist of the Naples Philharmonic joins Posadas and Baron for trios.
This concert is scheduled at 7:30 p.m., Tuesday, February 19.  Tickets are $10 for the general public.  FGCU is located at 10501 FGCU Blvd., phone 239-590-1000, website: https://www.fgcu.edu/cultureandcommunity/performingandvisualarts.aspx
Coconut Point Concert Series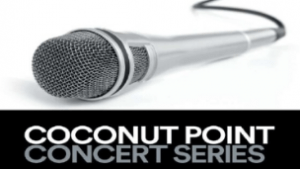 Get ready to rock out…the 2019 Coconut Point Concert Series is here. On select Fridays from February – April, they will be featuring live music concerts on the lawn by Florida Blue from 6 p.m. – 9 p.m.
On Friday, February 22, enjoy an evening of live music for the entire family with the U.S. Stones.  Food and drinks can be purchased from event vendors and local restaurants at Coconut Point. Free and open to the public. For more information, call the mall management office at 239-992-9966 or go to their website here: https://www.simon.com/mall/coconut-point/news-and-events.
Romantic chamber music – Koreshan State Park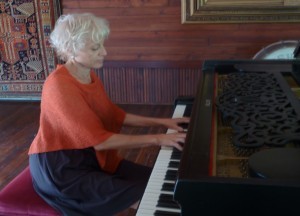 Music of romantic Russian composers Alexander Glazunov and Pyotr Tchaikovsky will be featured at the Koreshan State Park's historic Art Hall at 3 p.m., Sunday, February 24, 2018.
Glazunov's 5 Novelettes for String Quartet and Tchaikovsky's Piano Trio in A minor will feature performing artists Bella Gutshtein on piano, Boris Sandler and Sania Whitaker on violins, Courtney Filner on viola and Antonio Innaimo on cello.
Tickets are available at $42 per person.  This price includes entrance to the park.  These concerts have been sold out in the past so reservations are recommended.  Reservations may be made by calling (646) 257-0003 or emailing rcc@rccnaples.org
February Council, Planning & Zoning Board and Design Review Board meetings scheduled for February 6, 13, 19, 20, 27 https://estero-fl.gov/