First chamber music concert of the season – Koreshan State Park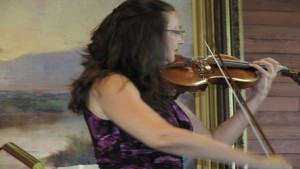 The music of composers Bedrich Smetana and Antonín Dvořák will initiate the eighth season of unique chamber music concerts provided by the Estero Concert Series at the Koreshan State Historic Site's Art Hall.
The inaugural concert will be held at 3 p.m., Sunday, January 13, and will feature performing artists Bella Gutshtein on piano, Boris Sandler, Daniela Shtereva and Sania Whitaker on violins, Courtney Filner on viola and Antonio Innaimo on cello.  They will perform Smetana's String Quartet N.1 in E minor ("From My Life") and Dvorak's Piano Quintet in A, Opus 81
Tickets are available at $42 per person or $120 for a subscription to all three concerts this season.  This price includes entrance to the park.  These concerts have been sold out in the past so reservations are recommended.  Reservations may be made by calling (646) 257-0003 or emailing rcc@rccnaples.org.
The park is located at 3800 Corkscrew Road.
"Who does what/why with water decisions?" – Estero Historical Society

"Who does what and why" – Estero Historical Society President Charles Dauray, who also is a former governing board member of the South Florida Water Management District, will discuss the different entities involved in making water decisions.
This meeting starts at 2 p.m., Monday, January 14, is open to the public and will be held at the Koreshan State Park's Art Hall located at 3800 Corkscrew Road.
Visit their website here: http://esterohistoricalsociety.com/.
Million Mile Movement – Lee Health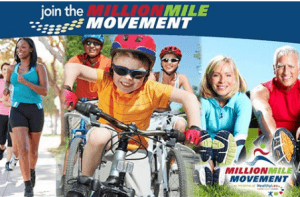 Take a step toward healthier living by joining Healthy Lee's Million Mile Movement. Lee Health is challenging Lee County to get more active by moving 1,000,000 miles in 3 months, so sign up from your computer at HealthyLee.com and then download the new MyWellness App to track your MOVES easily.
Participation dates: January 15 – April 15, 2019 (Join any time before or throughout the challenge)
For more information and to register, visit www.HealthyLee.com.  For corporate team set up, please email Cheryl.Schlichte@LeeHealth.org.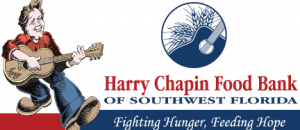 WINK feeds families hunger walk – Miromar Outlets
The 11th Annual WINK Feeds Families Hunger Walk, presented by Bill Smith Electronics and Appliances, in partnership with Harry Chapin Food Bank, is set for 9:30 a.m., Saturday, January 19, at Miromar Outlets. The Hunger Walk is the largest anti-hunger event in Southwest Florida.
Registration begins at 8:30 a.m., and the 2-mile walk around the mall begins at 9:30 a.m.  Participation is vital to the success of the Hunger Walk so consider asking your friends and family to support your Hunger Walk efforts to help continue the fight to end hunger in Southwest Florida.
Follow this link to register for the Interfaith Charities Team or make a team donation: https://harrychapinfb.dojiggy.com/ .
Join the Interfaith Charities Team – all funds raised by Interfaith Charities is used for food purchases. Miromar Outlets Mall is located at 10801 Corkscrew Road.
Health & Wellness Fair at Estero Park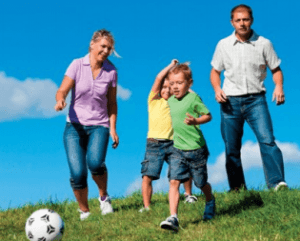 Connect to community resources to keep healthy from 9 a.m. – noon, Saturday, January 26 at the Estero Community Park & Recreation Center.
Enjoy music, demonstrations from local organizations and businesses, and learn about what your community has to offer. The event is free and open to everyone.
This event has been organized by Lee County Parks & Recreation in partnership with Lee Health.  For more information, contact the Estero Recreation Center at 239-533-1470.
Check out the other Healthy Life Center activities here.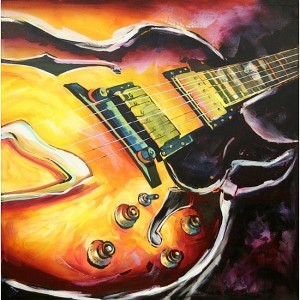 Songwriters at the library – South County Regional Library
Bob Williams, Ken Hulme and Glen Sabatka bring their talents to the library at 2 p.m., Saturday, January 19. 
Bob will share stories behind the lyrics of his songs which are personal, irreverent, funny and sad.  Ken is known as the Dulcimer Guy who plays and sings old versions of Anglo-Scottish folk songs and ballads.  Glen has been playing guitar and harmonica since the 1960's.  His music is a bit quirky and he likes when his audience laughs.
This concert is free and open to the public at the library which is located at 21100 Three Oaks Parkway.
Opera at FGCU's Bower School of Music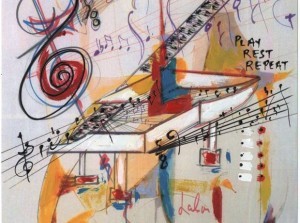 Sopranos Dr. Maria Temesi and Jeanie Darnell will be accompanied by pianist Michael Baron at 7:30 p.m., Tuesday, January 22.
A shining star of the Hungarian State Opera in Budapest, Dr. Maria Temesi is a first-place winner of the Pavarotti International Voice Competition. Dr. Temesi has performed in many of the world's most prestigious opera houses, where she is particularly well known for her performances and recordings of the great Wagnerian heroines.
Tickets for this concert are $10 for the general public.  FGCU is located at 10501 FGCU Blvd., phone 239-590-1000, website: https://www.fgcu.edu/cultureandcommunity/performingandvisualarts.aspx.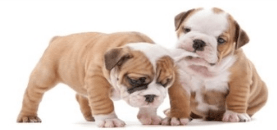 Dog's night out – Coconut Point Mall
Bring your pet to play at this doggy social hour. Enjoy activities, vendors, exclusive offers and much more. Every first Thursday of the month from through April 2019, located between Bokamper's Sports Bar & Grill and Rodizio Grill from 6 p.m. – 8 p.m.
January Council, Planning & Zoning Board and Design Review Board meetings January 9, 15, 23 https://estero-fl.gov/