Estero Historical Society

The Estero Historical Society's annual special reading of the Declaration of Independence is being presented along with the Estero Fire Department as a service to the community in honor of the founding of the United States.
The reading will begin at 10 a.m. on July 4th at the Historical Society's Cottage which is located at the front entrance to the Estero Community Park 9200 Corkscrew Palms Blvd.  Light refreshments will be served.
South County Regional Library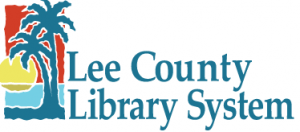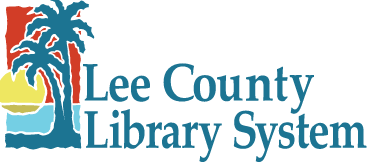 An "intergalactic cupcake wars" event is scheduled from 6:15 – 7:15 p.m., Tuesday, July 9.  Plan to show-off your cupcake decorating skills.  All participants will decorate their cupcake based on the summer reading theme. All materials will be provided and prizes will be awarded.  Please dress for mess and fun. This is geared for students in 6th-12th grade.
In addition, the Friends of South County Regional Library book sale is scheduled from 1 – 2 p.m., Friday, July 2, and the foreign film series featuring "Hotel Salvation will be held from 2 – 4 p.m., Thursday, July 18.  You may call the Library for information about these and other activities: 239-533-4400.
Miromar Outlets Mall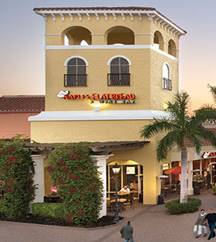 Summer Giveaway Series – Select Friday nights starting at 6:30 p.m. at Naples Flatbread Kitchen & Wine Bar.
Tricky trivia questions tests even the best of music buffs as they compete for concert and show tickets at Hertz Arena. The winner will also receive a $100 Miromar Outlets Gift Card.
On Friday, July 12, win Cirque du Solei tickets for the show on July 20 at 7:30 p.m. On Friday, July 26, win tickets to PBR on July 27 at 8 p.m.
The Summer Giveaway Series is presented by Spotlight Entertainment and Hertz Arena. Call the Mall Office at 239.948.3766 with any questions.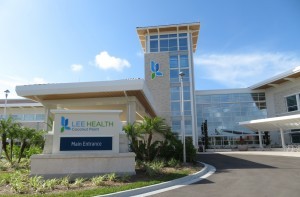 Lee Health at Coconut Point
Lee Health at Coconut Point plans numerous events each month.  During July, they will be offering Lunch & Learn: "Blue-green algae – why is this happening and how can we fix it?" at 11:30 a.m. – 1 p.m., Wednesday, July 10, and "How to plan for aging if you live alone" at 11:30 a.m. – 1:30 p.m., Monday, July 22. RSVP for these programs.
There are many more activities planned at Lee Health at Coconut Point, which is located at 23450 Via Coconut Point.  Call the Lee Health Healthy Life Center at 239-468-0050 for further details and reservations.
Florida Blue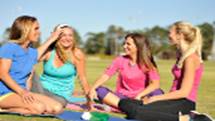 Florida Blue is offering Senior Stretch at 10 a.m., Thursdays, July 11, 18 & 25.  This class will focus on total body and core strength while incorporating balance moves and stretches.  It's a perfect way to improve overall flexibility while increasing stability.
They also offer Tai Chi, Zumba and Upbeat Chair Yoga.  Check out Florida Blue's many activities located at 8041 Plaza del Lago Drive in Coconut Point, 239-494-3460.
Koreshan State Park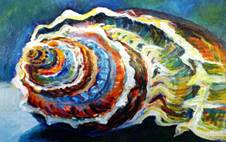 The Park is sponsoring the Naturalist Grub Club 2019.  Join a Florida Master Naturalist at Koreshan State Park for a Grub Club experience.  Bring your lunch and join the Club to learn and experience the naturalist topic of that day.  These sessions are free with park entry fee: $5 per vehicle with 2-8 occupants, $4 per single-occupant vehicle, and $2 for pedestrians and bicyclists.
On Tuesday, July 9, 12:00 noon – 1:00 p.m., the Grub Club naturalist will describe the mysterious creatures that reside in shells and how the shells are created and built. Discussion will touch on behaviors, anatomy and fun facts, as well as the opportunity to hold and see the shells of specimens that lived in the Gulf of Mexico and Estero Bay.
On Tuesday, July 23, 10 – 11 a.m., there will be a presentation on "Why Native Plants?"  Mr. Mauriello will discuss the importance of native plants in the local ecosystem and share information about resources for native plants.  Registration is requested for this presentation; call the Rangers Station at (239) 992-0311.
July Council, Planning & Zoning Board and Design Review Board meetings are scheduled for July 10, 16, 24 https://estero-fl.gov/